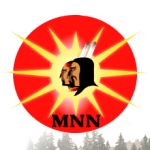 Please post & distribute.
MNN. Dec.2, 2023. In the "Admiralty law of the seas" the judge is the Captain of the ship, which is the courtroom, and the banker, who decides who will pay what to who. He decides who will be overthrown or put in the brig. On Friday he told everybody to "Figure it out" and left the ship. Everybody was put on "shore leave"!  See Mohawk Mothers Statement.
On Nov. 1, 2023, the Mohawk Mothers went to Montreal Quebec Superior Court to ask the judge to help get the files on the genocide of the indigenous supposedly commissioned by McGill University and the province of Quebec. These documents are being kept in top secret vaults by the supposed perpetrators. The few who survived one of the biggest holocausts in all humanity are being grossly studied. Indigenous were given numbers, their names changed, they were moved all over, experimented on and "disappeared". Now the state and its institutions whick are in charge do not want the indigenous to have this information. Shouldn't the indigenous decide who can have this information about themselves? The so called perpetrators and their lawyers presently have total control!
The indigenous want to go into these vaults to review what is left in the stored boxes. Confidentiality clauses were enacted to allow only certain researchers they permit to see them. The indigenous never consented to their children being taken and never seen again. Now the perpetrators hide behind their confidentiality laws to create books and papers about the indigenous people.
The trauma only becomes worse with each betrayal. Each time Mohawk Mothers make agreements these promises are broken so the genocide continues to be hidden. 
The historians and politicians of the corporation of Canada have been trying to wipe out the indigenous from their history. The land and resource owners, placed on onowarekeh, turtle island, by creation, just don't fit into their ideological needs of the evolving 'national' identity of Canada. Free indigenous are not to be part of the public and educational memory. They are to remain hidden deep in the ground, never to be seen or thought of. The historian's mission is to organize the historical information in a new way – without the indigenous. 
Maybe we should be looking ahead like Zager and Evans:
In the year 2525, if man is still aliveIf woman can survive, they may findIn the year 3535Ain't gonna need to tell the truth, tell no lieEverything you think, do and sayIs in the pill you took todayIn the year 4545You ain't gonna need your teeth, won't need your eyesYou won't find a thing to chewNobody's gonna look at youIn the year 5555Your arms hangin' limp at your sidesYour legs got nothin' to doSome machine's doin' that for youIn the year 6565You won't need no husband, won't need no wifeYou'll pick your son, pick your daughter tooFrom the bottom of a long glass tube
In the year 7510If God's a coming, He oughta make it by thenMaybe He'll look around Himself and sayGuess it's time for the judgment dayIn the year 8510God is gonna shake His mighty headHe'll either say I'm pleased where man has beenOr tear it down, and start again
In the year 9595I'm kinda wonderin' if man is gonna be aliveHe's taken everything this old earth can giveAnd he ain't put back nothing
Now it's been ten thousand yearsMan has cried a billion tearsFor what, he never knew, now man's reign is throughBut through eternal night, the twinkling of starlightSo very far away, maybe it's only yesterday
In the year 2525, if man is still aliveIf woman can survive, they may find
 thahoketoteh@ntk.com court reporter
#991, kahnawake que. J0L 1B0 kahentinetha2@protonmail.com