MNN. Apr. 5, 2013. Hundreds of international journalists sifted through millions of leaked records and thousands of names to produce International Consortium of Investigative Journalists ICIJ's findings into offshore banking secrecy. 2.5 million files exposed more than 120,000 offshore companies and trusts. Hidden deals of politicians, con men and the super-rich the world over have been uncovered. Concealed companies and private trusts have been set up in the British Virgin Islands, the Cook Islands and other offshore hideaways.
Doctors, dentists, rich sell-out villagers, Canadian civil rights lawyer, families and accomplices of despots and government officials, Wall Street swindlers, billionaires, Russian corporate executives, international arms dealers, politicians and their spouses and corporate Indian tribal and band councils have set up secret bank accounts on these islands. Hiding assets, cash transfers, incorporation dates, links between companies and individuals, sham directors and secret offshore financial swindles from 170 countries are on file.
The monetary system is based on debt to control the world. Every dollar the bank has on deposit 1000 times more is loaned in interest bearing loans. Secret off shore money pays the bribes, covers up fraud, tax dodging, political corruption, war and setting up governments to loot the people's money.
The ever-growing $60 trillion Indian Trust Fund was stolen from us by the Corporation of Canada that illegally declared themselves as our self-appointed trustees. These criminals are all going to jail in the "Fatherland". Desperately wanting and taking is the cause of the "owistah disease". The bribery system is the basis for setting up the new world order.  
A corporation is registered through Washington DC and the United Nations. Then a government is set up or taken over. Corporate laws are made to steal the money and resources. The swindled money is put into off-shore accounts. Canada is the furthest 'nation' from democracy, of any in the world. The reporter in Jordan recently called Canada an "autocracy".
Mark Carney, the former Governor of the Bank of Canada, is now working for the City of London. In July 2013 he is becoming the Governor of the Bank of England. He comes from the Canadian model where the bank owns everything outright. This system is the model being established throughout the world.
The leak of off-shore accounts is going to clean up and may even destroy this immoral predatory banking system. The names and account numbers are being exposed. We will get our Indian Trust Fund back. We want it in gold. As the Beatles lamented: "The best things in life are free. But you can keep them for the birds and bees. Just give me money. That's what I want." Money, that's what I want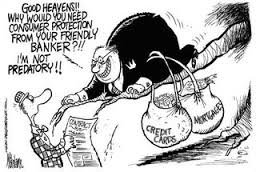 MNN Mohawk Nation News kahentinetha2@yahoo.com  For more news, books, workshops, to donate and sign up for MNN newsletters, go to www.mohawknationnews.com  More stories at MNN Archives.  Address:  Box 991, Kahnawake [Quebec, Canada] J0L 1B0