Please post & distribute. Nia:wen.
MNN. NOV. 16, 2020. AUDIO:
So it is said, the source energy of all creation comes in our mind. Using this power makes each of us creators. No one can tell us what to think. We become as one with the universe. No matter the size of the mind, we are an important part of the whole. tewatatewenní:io means we are each sovereign people and  we are to roam our land free as the thunder.  For 500 years the settler colonial intruders refuse to stop controlling, stealing our resources,  destroying our mother and mistreating us. They refuse to live by the great peace, and can no longer squat on onowarekeh, turtle island.  They say they love our land but they pollute it. Or they stand by like careless drunks watching our mother earth being poisoned.    

ORIGINALLY PUBLISHED ON Mar. 24, 2015. What happens to plutocrats and their followers when colonialism is over? A great big hangover. After centuries of oppression these unconscionable parasites suffer in agony from dehydration, headaches, dizziness, fatigue, hyper-excitability, anxiety and remorse. They can't stop preying on us, our lives and blood. Their fake matrix is falling apart and can't sustain them. They need pacified and scared slaves to operate their resource grab. The 'beast of war' is hysterical and waging last ditch colonial wars to continue their deadly illusion of power.
The West is suffering from the morning after hangover. They fear losing the greedy colonial lifestyle. They benefit from the unempathetic theft and can't operate without their compliant slaves. They will do anything to keep running their old rapacious game. France, England, Spain, Holland, Portugal and Germany are the biggest predators. They rampaged, raped, murdered and pillaged ongwe'hon:weh [natural people of the world]. They accumulated through blood lust, warmongering and chaos. Now the US colony is colonizing Europe. Russia is once again caught up in their fascist aspirations.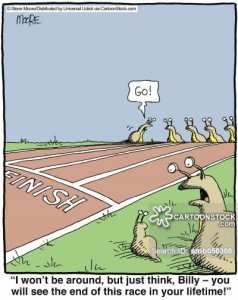 The oligarchs enjoy inflicting pain. The victims are protecting themselves by disappearing, missing work, low job performance, reduced productivity, poor achievement and less spending [WHILE THE COVID 19 VIRUS CHASES THEM].
Some complications of colonial hangovers are the ascent of China and Russia, throwing a wrench into the plans of the West. They do not follow the pyramidal power structure of the Vatican controlled corporations. Russia is preparing for their defence because they have seen the West at its worst in two world wars. We as Kanion'ke:haka/Mohawks thank the Russian people for ending the banker created World Wars I and II. Nia:wen kowa! They refused to be part of the biggest genocide carried out by the monarchies of Europe upon the native people of turtle island.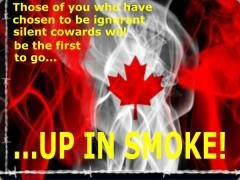 Jigosaseh warned Dekanawida about the dangerous men who "eat humans" and stand in the way of peace. Dekanawida said that it is each ones duty to end such evils so that all people may go about from place to place without fear.
As the Irish Rovers sing about the hangover that the "rich cats" are feeling: "Could have been the whisky. Might have been the gin. Could have been the 3 or 4 six-packs. I don't know. But look at the mess I'm in. My head's like a football. I think I'm gonna die. Tell me, me oh me, oh my. Wasn't that a party".
MNN Mohawk Nation News kahentinetha2@mohawknationnews.com For more news, sign up for MNN newsletters at www.mohawknationnews.com  More stories at MNN Archives.  Address:  Box 991, Kahnawake [Quebec, Canada] J0L 1B0
AN ELDER ISSUED A CEASE AND DESIST ORDER TO AFN AND OUR GREAT WHITE AUNTIE CAROLYN BENNETT TO STOP THE INVADERS FROM CONTINUING TO TRY TO WIPE OUT OUR EXISTENCE: Video https://www.cbc.ca/player/play/1223948867734
SOMETHING TO REMEMBER:
COVIC CASES IN INDIGENOUS COMMUNITIES https://www.sac-isc.gc.ca/eng/1598625105013/1598625167707
BEN FULFORD MOMENTS OF TRUTH? http://fourwinds10.com/siterun_data/government/new_world_order/news.php?q=1607966496