Please post and distribute. Nia:wen.
MNN. Oct. 3, 2014. The first and largest germ warfare in mankind was in the Western Hemisphere. Small pox were given to us through blankets and other means to murder over 150 million Indigenous people. Small pox was a European invention. The government, military and the people all took part in the North Americian Indian Holocaust. Priests, government agents, traders, medical and the military gave out small pox infested blankets. White women with syphilis surrounded native communities to entice the men to have sex with them to spread it in their communities. The soldiers in the army forts that had gonorrhea would rape or have intercourse with Indian women who would then spread it in their villages. In residential schools sick kids were put in bed with healthy kids to infect and kill them.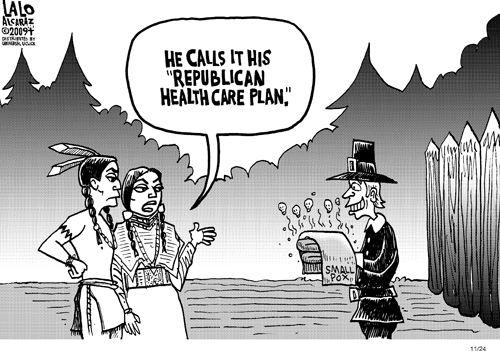 Charles Darwin 's "The Origins of the Species" was the basis of the eugenics movement. It was a program to cull the masses, to bolster racism and hierarchy.
In trying to bring ebola here, supposedly preventive flu shots are causing sickness and death. See note below *. Ebola was invented by the American military. It is being used to establish martial law. Epidemics, chem trails, FEMA internment camps, war, famine and diseases will cull the population. AIDS was invented in their labs here and tested on Africans. The germ warfare list is extensive.
The people living in the US now may suffer the same Indigenous genocide program we did. The USA Inc. and its shareholders are the real Frankenstein that invent deadly diseases and make secret vaccinations for themselves. They invent war after war. Their latest enemy whoever they decide. Their wars will continue until the people say, "No more war!" We will drive the last nail on their coffin. RCMP and US police are training to fight the state-created zombie apocalypse.
An important part of the new world order is the World Health Organization's plans to control  health and medicine worldwide. Natural medicines to treat cancer are being outlawed so that only pharmaceuticals can legally sell it. United Nations Agenda 21 is making natural medicine like sweet grass and cedar illegal. A prescription from doctors will be required.
They come from a dark history of false gods, prostitution, gambling, etc. Part of the strategy is to destroy the self-image and and make everybody vulnerable through foods and drugs. Designed distractions demolish people through tv, videos, movies, religious prisons and other mind altering means. Promotion of partying, drugs, drinking and living festive right up to the last moment. The Great Peace teaches us that everybody has the ability to reason and know right from wrong.
We Indigenous have been through this. We're seeing it come again. Know your history or you're bound to repeat it.
As CCR sings: "Whoa. Thought it was a nightmare. Lord it was so true. They told me don't go walking slow. The devil's on the loose. You better run through the jungle. You better run through the jungle. You better run through the jungle. Don't look back!" Credence Clearwater Revival.
MNN Mohawk Nation News kahentinetha2@yahoo.com For more news, books, workshops, to donate and sign up for MNN newsletters, go to www.mohawknationnews.com  More stories at MNN Archives.  Address:  Box 991, Kahnawake [Quebec, Canada] J0L thahoketoteh@hotmail.comfor original Mohawk music visit thahoketoteh.ws
Note: Zombie apocalypse*The Center for Disease Control CDC owns the patent description on EboBun virus. The U.S. government extracts Ebola viruses from patients and claims to have 'invented' it. On August 2, 2014 a monopoly patent protection was filed. "EboBun", patent No. CA2741523A1, was awarded in 2010 to the Government Of The United States Of America As Represented By The Secretary, Department Of Health & Human Services, Center For Disease Control: "The invention provides the isolated human Ebola (hEbola) viruses denoted as Bundibugyo (EboBun) deposited with the Centers for Disease Control and Prevention ("CDC"; Atlanta, Georgia, United States of America) on November 26, 2007 and accorded an accession number 200706291."
 Read: Horowitz Aids and ebola.
Video: Martial law and ebola.
Read: Charles C. Mann. "1491".
Read: Military to fight zombies after virus attack.