Please post & distribute.
June 12, 2017. The colony of Canada was registered as a corporate company in Washington DC, owned by the Vatican shareholders. On July 1st you celebrate corporatism, also known as fascism, as Canada is one of the first in the world to be accepted without holding them accountable for murder, kidnapping, and land theft.
1867 created the corporate fiction that imprisons us. It was and still is the Dominion "Colony" of Canada. The "Family Compact" and "Chateau Clique" formed a union between their municipalities in Upper Canada, Lower Canada, Nova Scotia and Prince Edward Island. 
The Chateau Clique is the families in Quebec that trace their blood to French royalty. The Family Compact is the families in Ontario and Nova Scotia that trace their blood to English royalty. Today they are the bankers.
Before 1867 they paid rent into the Indian Trust Fund, which became the largest in the world.
On July 1, 1867, the first act of the corporation was to steal our money, the "Indian Trust Fund", to build Canada, which they fraudulent claimed.  
They declared us non-human and actually issued hunting licenses to kill us like a bear or a deer. Every Canadian judicial statute passed since 1867 is still in play. Those genocide laws they created were never rescinded. They can be pull out and used today. The settler colonist who do not stand with us are complicit.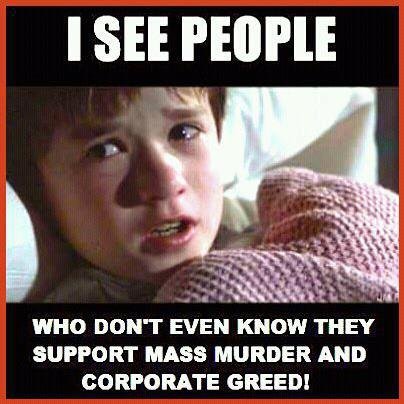 The G20 military attack of the citizens of Toronto landed 2,600 Canadians in a temporary prison in a warehouse, which became known as "Torontonimo Bay". 
Canada is still the Dominion of Canada, a private colonial corporation, whose owners reside in the City of London, in the Vatican and in Washington DC, all owned by the Crown.
MIA sings of the plight of all true people of the land:" Who the hell is hounding you in the B-M-W. How the hell he find you, 147'd you The feds gon get you
Pull the strings on the hood. 1 paranoid youth blazin' through the hood".
Mohawk Nation News kahentinetha2@yahoo.com for more news, to donate and sign up for MNN newsletters, go to mohawknationnews.com More stories at MNN Archives.  Address: Box 991, Kahnawake [Quebec, Canada] J0L 1B0 or original Mohawk music visit https://soundcloud.com/thahoketoteh 
https://www.sectionthirtyfive.com/collections/canadont-150 
https://mg.mail.yahoo.com/neo/launch?.rand=b7snvibq6eh8r#713427094 150 YEARS OF OCCUPATION EXPLOITATION & GENOCIDE 
https://www.youtube.com/watch?v=QY106nLrFwg residential school 
http://readersupportednews.org/news-section2/318-66/44061-water-protectors-go-to-europe-to-enlighten-banks-of-dapl-danger