Please post & distribute.
MNN. Nov. 22, 2016. The foreign enemy eats from our table every day and then sit back, plans and carries out brutal attacks on us to steal everything from us. We and our mother know we are never going to submit. Spilling blood is failure. Our allies are many.
Demoralizing us to break our spirit does not work. The Sunday night attack was to provoke violence to justify killing us. 
The enemy is restless. They tried to master and capture us by sending in their steel donkey. Since they arrived here on great turtle island, their goal was to totally exterminate us. We have greater power. Our guide is mother earth and the spirits of our ancestors from way back. They are here for us. We shall stay strong to our original instructions from creation.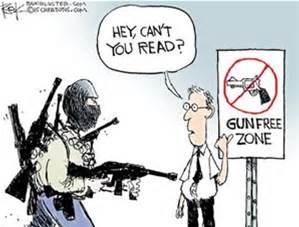 They refuse truthful dialogue with us. They don't care to know us. They want to talk to the big corporate tribal chiefs they can manipulate, who run to their puppet masters in Washington and Ottawa looking like cigar store INDIANS. They wait for the corporation to throw them some crumbs.
Anonymous has a complete list of every cop that is breaking the law at Standing Rock by 'following illegal orders'. This list will soon be published. We intend to hold every one of these criminals responsible.

The enemy tried spilling our blood. Standing Rock is about the moral law and the truth.
As "Weird Al" Yankovic sings about being fat: "Your butt is wide, while mine is too. Just watch your mouth or I'll sit on you. The word is out, better treat me right. Cause I'm the king of cellulite. Ham on, ham on, ham on whole wheat, alright. My zippers bust. My buckles break. I'm too much man for you to take. The pavement cracks when I fall down. I've got more chins than Chinatown. Well, I've never used a phone booth. and I've never seen my toes. And when I go to the movies, I take up 7 rows. Because I'm fat, I'm fat, really, really fat."
https://www.youtube.com/watch?v=t2mU6USTBRE%20
The Water Protectors are seriously injured. "Water Cannons", "Rubber Bullets", "Bean Bag Bullets", "many unconscious", "many injured". See live streaming by Kevin Gilbertt :https://www.facebook.com/kevin.happychappy/videos/vb.100007875630375/1806912176247953/?type=2&theater https://www.facebook.com/kevin.happychappy
Mohawk Nation Newska***********@ya***.com/"> ka***********@ya***.com for more news, to donate and sign up for MNN newsletters, go to mohawknationnews.com More stories at MNN Archives. th**********@nt*.com/">th**********@nt*.com Address: Box 991, Kahnawake [Quebec, Canada] J0L 1B0 or original Mohawk music visit https://soundcloud.com/thahoketoteh
Robert Kennedy No water, so life.
Whistle Blower   https://www.facebook.com/TYTpolitics/videos/vb.1681900485390993/1778481545732886/?type=2&theater
https://www.facebook.com/RedWarriorCamp/
http://www.cnn.com/2016/11/21/us/dakota-access-pipeline-protests/
RT https://www.rt.com/usa/367592-dapl-protest-bridge-teargas/ GOOD COVERAGE
https://www.facebook.com/Standing-Rock-Sioux-Tribe-402298239798452/Â 
https://www.facebook.com/CollectiveEvolutionPage/videos/10154695434748908/?hc_ref=NEWSFEED
Benjamin Fulford 11-21-16… "Hungary, the UK, the US, Bulgaria, Moldova free from Khazarian control, Austria, Italy, South Korea next" — Kauilapele's Blog
LET'S TELL THEM WHERE WE STAND: Politicians, Corporatists, Band & Tribal Councils and sell-outs that are cooperating with pipeline companies; SOME OF THE FAT CATS:
ENERGY TRANSFER STRATEGIST: Michael (Cliff) Waters, Lead Analyst 77002 ‪(713), 989-2404‬ Mi************@en************.com
NORTH DAKOTA: Office of the Governor Jack Darymple: ‪701-328-2200‬; Morton County Sheriff's Department: ‪701-328-8118‬ & ‪701-667-3330; Allen Koppy Morton County Attorney ‪701.667.3350‬; N.D. National Guard: ‪701-333-2000‬; Army Corps of Engineers ‪(202) 761-5903‬
U.S. Embassy Ottawa, 490 Sussex Drive, Ottawa, Ontario K1N 1G8: (General): ‪613-688-5335‬, (Emergency): ‪613-238-5335‬, (Media): ‪613-688-5315‬ Fax: ‪613-688-3082‬, US Embassy of the United States, London UK, Switchboard: [44] ‪(0)20 7499-9000, White House Washington ‪202-456-1111‬ or (202) 456-1414
ENERGY TRANSFER, ‪214.981.0700‬: Lee Hanse, Executive Vice President, 800 E Sonterra Blvd #400, San Antonio, Texas 78258 ‪(210) 403-6455‬   Le*******@en************.com Glenn Emery, Vice President ‪(210) 403-6762‬ Gl*********@en************.com
Call Bernie Sanders202-224-5142; Call Hillary Clinton 646-854-1432—