MNN. Mar. 25, 2013. The Great Law provides that, "As a weapon against a crawling creature, I lay a stick with you so that you may thrust it away from the Council Fire". A crawling creature may be a disrespectful person seeking to disrupt the people and must be removed. [Wampum 4].
We Indigenous are called "domestic dissidents" who are disrupting the corporate government's image and economy. Infiltrators are sent in. It could be a vigilante operation to silence us, or to neutralize us by creating factionalism, attacking our reputations and causing confusion. 
"Spies" and "agents" pose as scholars, friends, supporters or helpers. The perfect intruder abandons you suddenly when their assignment is over. Their cover could be blown the longer they remain. 
"Infiltration" is low intensity warfare, to mold public opinion, to sabotage us. "Surveillance" is gathering intel to expose, disrupt or discredit us. Infiltrators hang around for years studying and gathering info. Some offer services, like legal advice or romances. Some even have families in the community.  
Infiltrators get involved with one faction. Another infiltrates the opposing faction. They drive wedges between them. Targets are lured into compromising situations. Fear is created, like having them followed, strangers taking pictures and arranging attacks. Infiltrators organize drug, booze and sex parties to recruit youth. Intruder's cause suspicion. True activists are sometimes "bad jacketed" as being government agents. The courts criminalize us through perjured evidence, false arrests and imprisonment. We face threats, assaults and political assassinations.  
"Provocateurs" disrupt, create disagreements, make divisions, sabotage, squander resources, steal funds, seduce leaders, provoke jealousy and public embarrassment, lead targets into danger and push paranoia.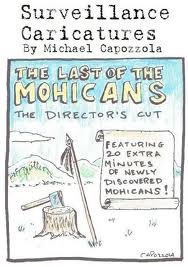 "Agents" are loners, with a vague cover story that doesn't identify them. Some have many aliases. Some pretend to be Indigenous. Agents have no job but have a steady income. They will leave at a moment's notice and disappear. They dress to quickly change their image, like hairstyle, weight, clothes or car.  
Hired thugs, right wing vigilantes, private military and local police are front line foot soldiers. Agents are subsidized, armed, directed and protected by the military. False stories are planted. Bogus organizations are set up. Parents, employers, landlords or school officials can be coerced into causing trouble for the target.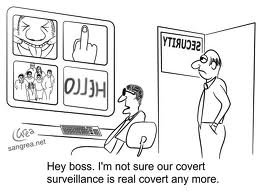 They act needy or feign a rare sickness or medical condition to get sympathy and leave suddenly. They act like a best friend, downplay themselves and quietly observe. Targets are taken to unfamiliar outside groups to compromise them. 
Check the authenticity of visitors. "Keep friends and family close and your enemies closer", as the godfather said. Stay on movement goals. If the eyes say something different from the body, they are not genuine. it reminds us of the old Charlie Pride song: The snakes crawl at night. that's what they say. When the sun goes down, then the snakes will play". 
MNN Mohawk Nation News kahentinetha2@yahoo.com  For more news, books, workshops, to donate and sign up for MNN newsletters, go to www.mohawknationnews.com  More stories at MNN Archives.  Address:  Box 991, Kahnawake [Quebec, Canada] J0L 1B0 WHERE EAGLES DARE TO SOAR available from MNN.