MNN. Apr. 23, 2013. The truth about Canada is coming out.  Is Big Bully Canada also writing the "anti-bully" legislation currently at the UN? In 1998 the National Archives of the University of Quebec, revealed that John Humphreys of McGill University wrote the 48 articles in the UN draft declaration. He was the first UN Commissioner of Human Rights. A strenuous conscious strategy by the Canadian government tried to stop the declaration. Canadian Prime Minister Louis St. Laurent, said "We don't like it and we're going to stop it".  Canada played a subversive role with little regard for human rights. The document boldly stated everybody is equal before the law. They had an abiding fear of economic and social rights for people, especially Indigenous. 
Canada refuses to respect Indigenous jurisdiction and our true traditional governments. It criticizes human rights violations overseas and refuses to deal with human rights violations here. 
Stolen property, no matter how many times it is resold, is still stolen property. Canada is wealthy because they steal, extract and sell our resources. They made themselves the illegal trustees of our ever growing $70 trillion Indian Trust Fund, the biggest trust fund in the world. They criticize China, Indonesia, Syria, Iran and others for what they have been doing all along. Canada has been questioned about its human rights violations and genocidal policies. It always sidesteps the question internationally and in its own courts. 
Canada refuses to acknowledge the real Onkwehonwe. The first principle of the rule of law is a right to an impartial neutral party to mediate disputes. Canada refuses to subject their criminal relationship with Indigenous nations to a third party.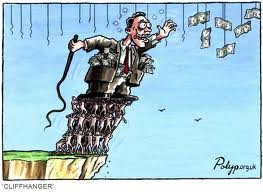 Any nation that questions Canada's genocidal policies is threatened through the UN and other corporate structures. They will use whatever it takes, to protect the bankers' hegemony over the people and the land.  
Canada's system is a plutocracy, whoever has the most money makes the rules. Canada was designed and built as a corporation that sits on stolen land, without the permission of the Indigenous people. That is the reason for Canada's disregard for all international agreements that protect the environment. 
Truth and justice will light the "Red Road" back to legality. Corporation of Canada is nearing the end.   As Joni Mitchell sings: "They took all the trees and put them in a tree museum. Then they charged the people a dollar and a half just to see them. Don't it always go to show, that you don't know what you've got til it's gone. They paved paradise. They put up a parking lot." Big Yellow Taxi
MNN Mohawk Nation News kahentinetha2@yahoo.com   thahoketoteh@hotmail.com    For more news, books, workshops, to donate and sign up for MNN newsletters, go to www.mohawknationnews.com  More stories at MNN Archives.  Address:  Box 991, Kahnawake [Quebec, Canada] J0L 1B0