MNN. Mar. 19, 2013. The trial of Kanekota is at 9:30 a.m. Monday, March 25, 2013.  
On July 18, 2012, Thahoketoteh of Kanekota filed action T-1396-12 against the Queen in the Federal Court of Canada. Kanekota is a 575 square miles area in the north of the Grand River. This is the northern part of the Grand River land protected by the Royal Proclamation 1784, for the Mohawk "them and their posterity forever" without encroachment. 
Royal proclamations supersede all Admiralty Statues. All Canadian laws and courts are subject to existing royal proclamations. Thahoketoteh contends that Crown agents who ignore a royal proclamation are guilty of high treason. He asked that all stolen farms from the "mega quarry" application be returned to the Mohawk people; all settlers legalize their presence in Kanekota; and all squatters who do not want to legalize themselves be removed at Canada's expense. This motion was dismissed.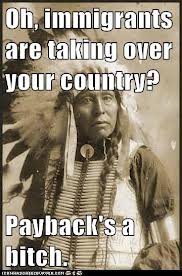 ,  
Thahoketoteh filed a new action,T-2007-12, asking a constitutional question. He claimed that Canada is under a "legal duty" type of "trust" within the meaning of Section 109, Constitution Act 1867, not to apply or permit the application of federal or provincial law to the Grand River or Haldimand Tract, except by treaty, in compliance with the Royal Proclamation 1763 and proven, in the event of dispute, before the Standing Royal Committee constituted by the Order-in-Council [UK 1704]. 
The oral portion of the trial will be through teleconferencing, which will eventually be available on Mohawk Nation News. Everyone can read the entire case on mightisnotright.org.  Thahoketoteh is representing himself. He expects the judiciary to follow their own law. 
Sec. 109 of the Constitution Act 1867: All Lands, Mines, Minerals, and Royalties belonging to the several Provinces of Canada, Nova Scotia, and New Brunswick at the Union, and all Sums then due or payable for such Lands, Mines, Minerals, or Royalties, shall belong to the several Provinces of Ontario, Quebec, Nova Scotia, and New Brunswick in which the same are situate or arise, subject to any Trusts existing in respect thereof, and to any Interest other than that of the Province in the same." 
This section 109 is like the elephant in the living room that the judiciary pretends is not there. It affirms the Indian Trust Funds that MNN keeps mentioning.  
Since the trial will not be available to the public we suggest people go to trial of Kanekota to read the written argument. 
Canada is the defendant in this case. We are reminded of the Stones song; Hand of Fate: "I'm on the run. I hear the hounds. My luck is up. My chips are down. So good-bye, baby, so long now. Wish me luck. I'm gonna need it, child. The hand of fate is heavy now. It pick you up and knock you right down!"
MNN Mohawk Nation News kahentinetha2@yahoo.com  For more news, books, workshops, to donate and sign up for MNN newsletters, go to www.mohawknationnews.com  More stories at MNN Archives.  Address:  Box 991, Kahnawake [Quebec, Canada] J0L 1B0