MNN. NOV. 3, 2013. We true Indigenous are the caretakers of Onowaregeh, Great Turtle Island. The great natural power inspires us to stand up for our inherent values, mainly to protect the environment.  Our land was stolen by the self-serving bankers to establish one of the most vicious capitalistic war machines in the history of the world. More and more are standing with us and helping us keep an eye on our enemies. 
The invaders made us their scapegoats and murdered over 100 million of us. The designed system of fear of these greedy war mongers is crumbling.  US and Canada's divide and rule system is dissolving as it is all built on lies and corruption.  
The rulers are inventing lethal technology to try to keep their power. The public stands up to them more every day. The rulers are slitting each other's throats, like muggers and street gangs battling over stolen loot.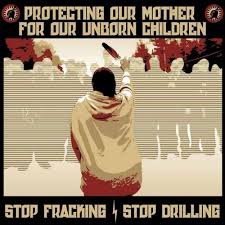 From 1492 to the present, fear and anti-Indian'ism hid the "big lie" of genocide and theft. Truth is the basis of our power. It's shaking up the resource extraction by the multinational corporations and their operatives. Our philosophy will protect the earth and the people.  We remain loyal to Kaianerekowa, the only sovereign law of Great Turtle Island. We will stand up to the club-wielding murderous criminal invaders to defend our Mother Earth.  
The unscrupulous traffickers of Wall Street are falling. Investors, beware of the banker fraudsters! Our unsurrendered land is being illegally put up as the collateral to raise money from you on the stock exchange to desecrate the earth and continue war.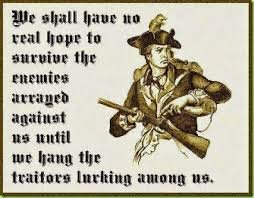 "Immigrants" born here or abroad had deeply ingrained ignorance or anti-Indian attitudes. A few carpetbaggers continue to try to create divisions. Now many want to live by the Kaianerekowa. Their control by fear is weakening.    
Well-meaning people run for office to clean up the corruption. It's like Al Capone running for mayor on the campaign promise to clean up the Mafia!!"  
Even US President Obama is trying to deflect us by proclaiming November as "National Native American Heritage Month". He could be trying to sidetrack us while his multinational energy buddies come in and kill us for our resources! http://ca-mg4.mail.yahoo.com/neo/launch?reason=ignore&rs=1t
To everyone, follow the great white roots to the tree of peace and take shelter. Come to one mind with us. Anti-Indian'ism is extinct. The rulers of this corporate paradigm will all die off soon. See and hear some of the Indigenous music of today: Tribe Called Red: "Electronic Pow Wow".
We always hear about the "Crown". This is who they are: private shareholders who own everything through the debt scam. http://www.whydontyoutrythis.com/2013/09/the-large-families-that-rule-the-world.html
MNN Mohawk Nation News kahentinetha2@yahoo.com  For more news, books, workshops, to donate and sign up for MNN newsletters, go to www.mohawknationnews.com  More stories at MNN Archives.  Address:  Box 991, Kahnawake [Quebec, Canada] J0L
 *