MNN. Nov. 13, 2013. "I'm sorry! So sorry!" is fake. We never saw a natural thing be sorry for itself!
Toronto Mayor Rob Ford was caught on video smoking crack cocaine. He says he was drunk and asked for forgiveness. The apology overlooks the life his co-'crack'ers live. They get the "bullet in the neck" while he goes on with his life. He turns his back on his victims.
Canada has not had a human rights inquiry for the kidnapping of our children, killing half of them and trying to breed the rest of us into whiteness. Prime Minister Harper's teary sideshow apology for killing our children in residential school death camps doesn't cut it. Everyone in the world sees it's a violation of every moral principle in the history of the world.
Apologists are sociopaths. A true apologizer accepts blame, fully explains every aspect of their crime and does everything to stop anyone from ever doing it.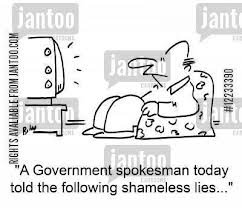 Regarding the mass murder of over 100 million of our people, US, Canada and their benefactors will soon acknowledge the truth. They will return everything that was taken from us as the proceeds of the crime! Remember, there is no statute of limitation for murder and theft!
Australians have a National "Sorry" Day every year for killing off most of the Aborigine People, abducting their children, and placing them in death camps. The invaders sign books, walk across bridges and then have a barbecue. This celebration of their brutal invasion and theft does not repair the damage. The genocide of Aborigines and their culture continues.
Harper and Ford apologize so that their children won't have to accept any guilt or blame for past barbarity against us to steal our identity, funds, land and resources to run their illegal corporate syndicates in our midst. Harper said, in effect, "I can wholeheartedly apologize for not being sorry at all"!
Toronto Mayor Rob Ford stole the words of his public apology from Janette Davis. She pleaded not guilty to accidentally shooting her many beaus. She didn't know the gun was loaded and was so sorry, and "I'll never, ever do it again". "I didn't Know the Gun was Loaded!"
MNN Mohawk Nation News kahentinetha2@yahoo.com  For more news, books, workshops, to donate and sign up for MNN newsletters, go to www.mohawknationnews.com  More stories at MNN Archives.  Address:  Box 991, Kahnawake [Quebec, Canada] J0L