MNN. Sept. 5, 2013. Corporate rulers know only war. Everything they have is stolen. The original lie is hierarchy. Constant war is needed to maintain the lies. The policy of total extermination of Indigenous people has never been rescinded. To kill us off the banker/war mongers pulled the strings of their politicians in their pretend democracy. They ordered them to vote for war.
The reason to attack Syria is real, imagined or staged. Syria doesn't owe money to the World Bank. They have to be plunged into debt to the bankers by destroying their country. The US-funded rebels are corporate paid mercenaries, as were the Hessians in 1778. The Revolutionary War and Civil War were scams to create an army to annihilate us. They created and trained the "Buffalo Soldiers" of freed black slaves to murder us. 
The US argues that not going to war would damage their ability to keep telling lies. The donors are telling their politicians, "This vote to bomb Syria is very important!" The politician's district and large international bankers are going to benefit from the war.   
Investors know the politicians through the checks they give them to put them in power. They collect "you owe me" points. 
The bribers are called "lobbyists" who pay off the weak-minded politicians. They march into their offices, carrying a bag of money. If they don't like what they hear, they come back. The politicians can get voted out. "It matters not who wins the election. Only who counts the vote!" [Joseph Stalin].
The US Congress and Senate protect the war economy. The US president is the master of war who makes sure it continues. He is the only one in the world who can "legally" declare war on anyone he deems necessary for the bankers.
The politicians are publicly buttonholed on the floor of the House to show us who owns everything and everyone. They have to vote "the right way".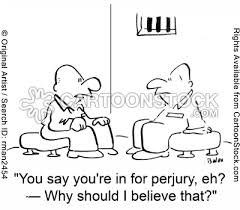 More war does not end war. The politicians and their corporate backers created and own the game.
Dekanawida and Jigosaseh told us that we cannot allow anyone in our territory who is engaged in war. The corporate serpent has weaved its way into every aspect of our lives. We are beginning to comb these serpents out of our own hair. Sceptics abound. 'Cause you made so many promises and now it seems you were just yappin'/What happened to Guantanamo, what happened to the jobs/What happened to transparency, it's still as thick as fog'. "Blame It On Bush". 
 Syrian rebels loading for gas attack.
http://mjayrosenberg.com/2013/09/04/exclusive-house-staffer-tells-me-what-aipac-is-doing/
MNN Mohawk Nation News kahentinetha2@yahoo.com Thahoketoteh@hotmail.com For more news, books, workshops, to donate and sign up for MNN newsletters, go to www.mohawknationnews.com  More stories at MNN Archives.  Address:  Box 991, Kahnawake [Quebec, Canada] J0L 1B0  For free download of Mohawk music thahoketoteh.ws