Please post & distribute.
MNN. Feb. 3, 2016. The corporate government's business plan is all based upon "murder for money". The kanion'kehaka are not scared of anything. We know that the only fear is fear itself. Many of our people are on their kill lists. They want to get rid of us and our claims to our land.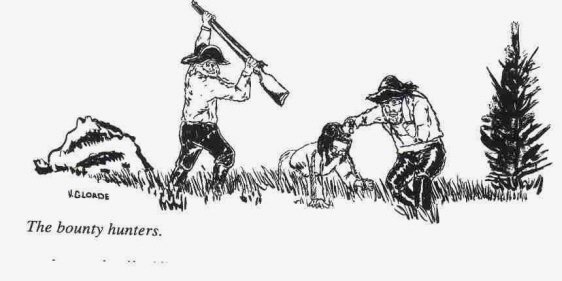 Corporate orders were passed giving the colonists the right to kill and behead "INDIANS" so as to take our property.
Beheading and scalping us was carried out on a large scale by Europeans. This practice goes back to ancient Greece, the "cradle of Western Civilization". Enemies targeted or accused of political crimes or defending their families and themselves were beheaded.
Here on ono'ware:keh all onkwe'hon:weh men, women and children were targeted and killed without having committed a crime. The perception of race through the monied class was all that was needed. The CROWN paid "bounties" [cash payments] for heads brought to them. It encouraged the settlers to do the dirty work of wiping out the onkwe'hon:weh to steal our land.
At first the "owners of the dogs" paid for the heads. The large numbers killed made the load too heavy. Paying for scalps ensured the killing continued.
The first recorded payment for an onkwe'hon:weh scalp was made by Governor Kieft of New Netherlands in the 1600s.
By 1702 Massachusets joined the movement. They offered $60 for each scalp. In 1756 Governor Morris of Pennsylvania in his Declaration of War against the Lenni Lenape [Delaware] offered "130 Pieces of Eight [a type of coin] for the Scalp of Every Male Indian Enemy, above the Age of Twelve Years", and "50 Pieces of Eight for the Scalp of Every Indian Woman, produced as evidence of their being killed".
Massachusetts paid more, 40 pounds for a male scalp, and 20 pounds for scalps of females and children under 12 years old. It was very difficult to tell a man's scalp from a woman's, or an adult's from a child's – or that of an enemy from a peaceful onkwe'hon:weh. Bounties lead to widespread violence against all male or female, young or old.
Traditional onkwe'hon:weh conflict never involved wholesale killing. Our traditional leaders were targeted and taken out so they would no longer influence our young.
The sensational stereotyping of onkwe'hon:weh as blood-thirsty savages who beheaded and scalped was used to justify the practice of scalping us. The settlers believed it was proper to kill our families and drive us from our ancestral homes to settle on our lands. This strategy has been exported to Palestine for the Israeli experiment.
Herman's Hermits sing about one of the most famous head choppers: "I'm Henry the eighth, I am. Henry the eight I am, I am. I got married to the widow net door. She's been married seven times before."
MNN Mohawk Nation News kahentinetha2@yahoo.com or more news, to donate and sign up for MNN newsletters, go to www.mohawknationnews.com More stories at MNN Archives. Address: Box 991, Kahnawake [Quebec, Canada] J0L 1B0 thahoketoteh@ntk.com or original Mohawk music visit https://soundcloud.com/thahoketoteh
Cargo ships abandoned in Mohawk waters.
Gov. leaders going underground!