Please post and distribute.
MNN. Nov. 19, 2018. In 1911 the last Yahi emerged from the wilderness at Oroville California, near San Francisco. The Americans thought they had massacred all the Yahi and that he was the last "wild Indian". The completely decimated city of Paradise stands on Yahi land, about 125 miles north of Sacramento, where the fire started and spread. The current fires are the largest in the history of California. Paradise will be uninhabitable for the foreseeable future. 
Americans had placed the survivors of the genocide of over 100 million in the Western Hemisphere in prison camps called "reservations". The Yahi were thought to have all been killed in the California genocide in the 19th century. This is the story of "Ishi, the Last Yahi" who appeared out of the wildeness in 1911 and died in captivity five years later: 
https://www.youtube.com/watch?v=0ZB9oKQaCN4
ISHI FROM WIKIPEDIA:  https://en.wikipedia.org/wiki/Ishi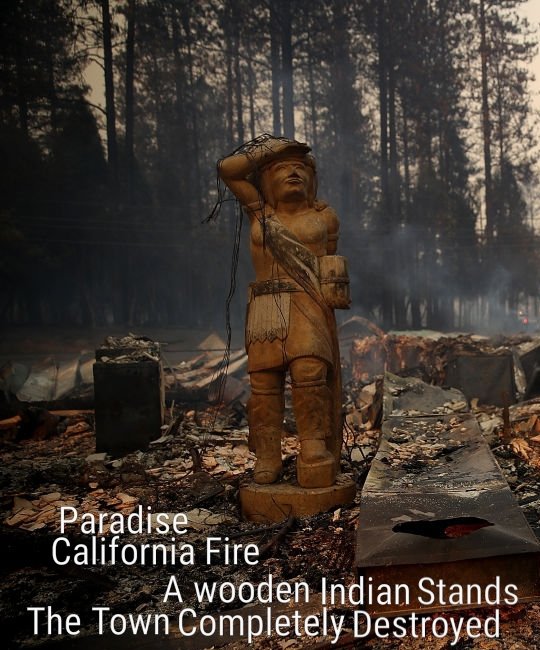 www.mohawknationnews.com kahentinetha2@yahoo.com Box 991, Kahnawake [Quebec,Canada] J0L 1B0. Nia:wen. See MNN Home Page.  
It appears the drones are causing the fires: