Constitution Turtle Island 5 – 2020-08-22, 8.47 PM
Please post & distribute.
MNN. Aug. 23, 2020. 
K#4. iseh atortarho tanon asenyawenreh sarasetsen ensowakwehnienstakeh tsi non nikatsenhaien tohsa teyotson, tohsa wahkenrayentahn. ken watien tsiowatstakawah  onerahontsa akonhonwtha ayesehwatatonniaten.
THE CONSTITUTION OF THE POLITICAL ORGANIZATION
OF THE FIVE NATIONS 
GREAT LAW WORKSHOP
JAN./FEB. 1992, GRAND RIVER TERRITORY:
READ THE TEXT OF THE REPORT 
PLEASE BE PATIENT WHILE THE AUDIO LOADS
AND LISTEN TO THE TEXT OF THE REPORT 
[At the same time]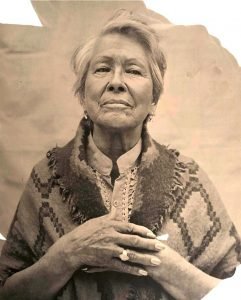 DISCUSSION OF THE GREAT LAW 1992
"Still another version of this translation describes the chiefs as derivative of "rotiiones", or walking the  Good Path". Both translations indicate a monastic quality to the Rotianer. The Rotianer walks a good path acting as an example to the people of the Higher devotion to Good, and strive for a Devine Perspective in protecting the people from the Evil Forces who think "ie henskeri "wa'tente", or I will "Frustrate their purpose". 
The chiefs had skills and talents in the days of war between the Five Nations. Some of the chiefs are described as warlords, others as sorcerers. In the future chiefs would use their psychic or mental powers to protect the people. The chief's covenant was to brace each other locking arms in a circle around the Great Tree. In the 1870s the chiefs told visiting Native Nations this 'fence' was to protect the Tree from any falling foreign object, the Tree being the People. . . . [continue reading the text . . . . file:///Users/kahentinetha/Downloads/Great_Peace_1992%20(1)%20(1).PDF
— Glossary
@645… The Statements by Six Nations Statemen
Introduction
The Historical Position of the Six Nations
Peace, Unity and Thanksgiving 
@943… The Historical Position of the Six Nations by Asa R. Hill, Secretary, Six Nations Council
@1047… The Historical Position of the Six Nations
@1346… The Historical Position of the Six Nations
@1462… April 25, 1991. A Presentation to the Government of Canada by the Mohawks from Grad River Territory on behalf of Richard Maracle
@ 2667… The Development of kai:ianereserakowa. A discussion of the Great Law as a Principle or Divine Ethic 
@2682… The Dark Times
MNN Mohawk Nation News kahentinetha2@protonmail.com  For more news, books, workshops, to donate and sign up for MNN newsletters, go to MNN Archives.  Address:  Box 991, Kahnawake [Quebec, Canada] J0L 1B0
The Mohawk, Robbie Robertson, and the Red Road Ensemble, sing the "Unity Song" for all of all of Turtle Island: "In circles we gather. Moonlight fires are healing. Taking us back. We just make it go back. Beating hearts, beating hearts, as one. This is Indian country. You're in Indian Country."
SEE: THE ELDER BROTHER'S WARNING