MNN. Apr 30, 2013. Federal Court of Canada was asked: Does Canada have a constitution? Are Sections 109 and 132 still part of the British North America Act 1867? If so, our rights to our lands, resources, funds and our sovereignty supersede that of Canada. [Thahoketoteh of Kanekota v. the Queen, T2007-13, Apr. 8, 2013].  Judge Snider refused to answer this simple question, in 4 pages of nonsense. She ordered Thahoketoteh pay $500 for the tele-conference trial, which cost $0. The corporate court system is set up to encircle, subvert and overthrow anyone going against the Corporation of Canada.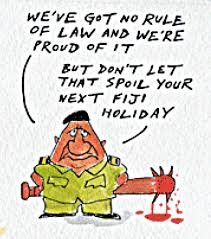 Kanekota was a direct confrontation in their own arena, by their own rule of law, which they did not follow. They sit in judgment as one of the parties in the dispute. This violates international law against genocide. Canada could only deny us our basic human rights.  
Canada has a constitution which the courts do not have to follow because it was not ratified by the people. At the signing of the 1948 UN Declaration on Human Rights, Canada and US signed. A clause was added exempting US and Canada from the International Criminal Court. They could never be tried for any human rights violations. They can only be tried domestically. Accordingly, they are waging war everywhere in the world.   
Their blatant disregard for the questions indicates their uncertain future. With their accomplices, the UN, IMF, World Bank, BIS and other Rothschild owned banks, they are fighting the advancing consciousness of the people who live with the land.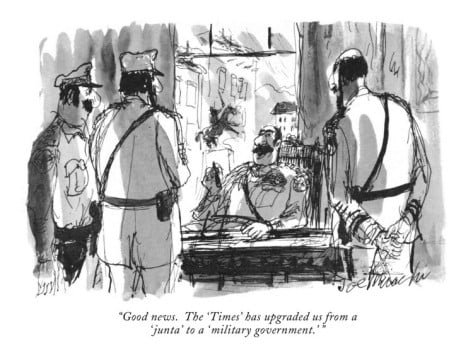 We are a free people with free minds. Their fake system needs our resources and our labor. They are trying to break us up into moderate and militant blocks to fight or negotiate with one side or the other. The world balance is shifting. Rather than encircling us, they are being encircled. To start WWIII they need to steal our resources, funds and labor.   
Many supported our case to help promote our constitution of peace. Judge Snider's "fatally flawed" decision opened the eyes of all, that going into their theater of the absurd is a waste of time.   
Thahoketoteh felt that the energy of putting his mind into the case was anti-spiritual. They will never rule against the corporation. Nor allow a third party adjudicator to make it a fair hearing. We are living in a military dictatorship with no rule of law. Our true constitution for thousands of year is the law of this land. We will not appeal this case.  The white roots of peace have been exposed for all on Great Turtle Island to follow to it's source.
 As Jimi points out in his classic "If 6 was 9, I don't mind. If all the hippies cut off their hair, I don't care. Cause i got my own world to live through, and I ain't gonna copy you."
 
MNN Mohawk Nation News kahentinetha2@yahoo.com
Thahoketoteh@hotmail.com For more news, books, workshops, to donate and sign up for MNN newsletters, go to www.mohawknationnews.com  More stories at MNN Archives.  Address:  Box 991, Kahnawake [Quebec, Canada] J0L 1B0