Please post & distribute.
MNN. Oct. 13, 2016. The US District Court of NY has proven that we onkwe'hon:weh cannot get a fair trial on ono'ware:keh, great turtle island. The jury ruled that the 51 NYS I-81 INDIAN Detail had a right to brutally attack over 100 men, women and children on May 18, 1997, without punishment. The people were conducting a thanksgiving ceremony on the Jones private property. This police state precedent must not be allowed to stand. This judgment will be appealed.  
Judge Frederick Scullin kept out crucial evidence of the pro se victims/the "onondaga 15", he cross-examined and answered for the cops, selected the jury, most of whom worked for NYS entities, gave the victims 5 minutes for their opening statements and 5 minutes for their closing summation, while badgering and interrupting them throughout. Scullin did not allow any of the plaintiffs to present their case.
The trial came after an almost 20 year delay. Judge Scullin made many errors, such as:
1.Violations of Due Process of Law [5th and 14th Amendments], and violations of a right to a trial [7th amendment] by an impartial, neutral, and unbiased jury, and freedom of speech [1st amendment].
2. Racial profiling: NYS set up the para-military INDIAN Detail, the ultimate in systemic racial profiling. They did not create an "Italian Detail" or "Black Detail" or "White Detail". Only those troopers who could actually be identified by Plaintiffs could be implicated in the attack, though each INDIAN Detail member is responsible.
3. Keeping out crucial evidence against the cops such as police videos and a 2005 decision of Justice Sonia Sotomayor of the US Supreme Court on Jones v. Parmley 98CV374.
4. Lawyers dropped Plaintiffs after 18 years, leaving them without lawyers.
5. "Punitive damages" were not to be considered by the jury for the INDIAN Detail defendants.
6. Plaintiffs were suddenly dismissed without notice [Shawn Jones, Nadine Bucktooth, and Robert Bucktooth III], who were young children at the time of the attack.
7. Dead Plaintiffs were struck from the record without Estate authorization.
8. Name badges were removed by order of NYSP Supt. George Beach so victims could not identify them during the horrific attack. Cops had identical interrogatory answers and sworn evidence they forgot.
9. "Appeal my rulings" Scullin told the plaintiffs if they objected to his unexplained rulings.
10. Cross examined defendants and often answered for them.
11. Only one plaintiff was allowed to question witnesses though all had a right to do so.
12. Orders were to clear, arrest and mercilessly beat the onkwe'hon:weh on the "easement" by the side of I-81, which is part of the Jones property. "Don't talk to anyone and take them anyway you can". No negotiations! No orders! Get them off their property.
13. Justice Sotomayor of the US Supreme Court clarified in her 2009 judgment for the Second Circuit that the cops could not use "qualified immunity" as a defence. They are all responsible. "Andrew Jones … gave a non-exclusive and limited easement to the New York Department of Public Works to work on the 1-81 road that he also owned." Judge Scullin refused to put this relevant case law in the case or jury instructions. In fact, the INDIAN Detail trespassed on the Jones private property to carry out the attack, according to Sotomayor.
14. Scullin overruled plaintiffs' objections without explaining why. He sustained most of Defence Attorney Tim Mulvey's objections.
15. Scullin instructed the jury without allowing plaintiffs to comment. 
16. Robert Bucktooth beating. One cop testified the six cops almost beat him to death with a steel tipped baton 55 times "for his own safety".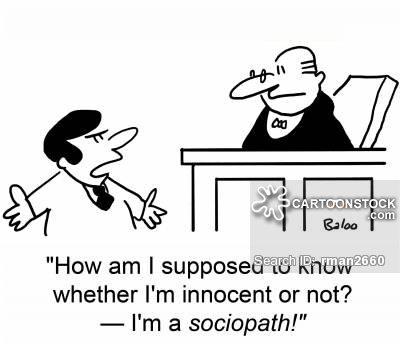 17. Cameraman roughed up. James Parmley arrested him for disobeying police order not to film, indicating a cover-up of their illegal horrific assaults.
18. Plaintiffs never blocked the road. Police slowed traffic for construction. The people were conducting the ohenton kariwa tekwen ceremony, giving thanks to creation. Scullin rejected this inherent ceremony as defined by the 1st amendment.
19. Video audio excluded in trial that included "get him", "commence arrest", "kick ass" and the screams, crying and chaos of the hysterical children and women during the attack, who were 75% of the victims.
20. Plaintiff RJ complained he could not get a fair hearing and wanted to appeal. Scullin ordered over a dozen marshals to escort him from the Courtroom. RJ later informed Scullin that one marshal pushed him along and another called him a "savage." Scullin suggested it did not happen.
21. Onondaga tribal chiefs Oren Lyons, Ollie Gibson and others permitted the attack of their own people. Subpoenas to question them were improperly quashed on illegal sovereign immunity claims, as they are part of US and NYS laws.
22. No order to negotiate or disperse was given. Peaceful assembly and ceremonial fire started on May 8, 1997 until May 21. Justice Sotomayor said there was no place to disperse on private property. It was an unlawful attack.
23. Illegal taxation issue. The gathering and feast was to be followed by a peaceful discussion on the proposed illegal taxation of all onkwe'hon:weh communities by an illegal agreement between the onondaga tribal chiefs and NYS.
24. Arrests without any probable cause. One cop testified he "assumed" he could arrest! Andrew Jones has a right to have relatives and friends use his property peaceably. The police were the trespassers. 
25. Special Investigator Salvatore Volvo. Parmley & Beach stopped him from reporting that police acted unlawfully. Scullin would not let him be a witness.
26. Trial transcript. Every word spoken in the Courtroom must be transcribed and made available to the public.
27.Plaintiffs were bullied and threatened with being dismissed from the case for objecting to his rulings and asking for explanations.
All were affected by the unwarranted police attack and beating. Many still suffer extreme mental anguish and physical damages. This is a bad judgment. It will be appealed. thahoketoteh.
As Stompin Tom Connors sings about the delay in justice that the "onondaga 15" are still dealing with: "When I was a lad, I was really bad, it wasn't smart to be good. I beat up my dog, choked my frog, and acted just as mean as I could. I hit all the girls, and put gum in their curls, cause I like to hear them cry and plead. I'd punch the little boys and steal all their toys cause I knew they weren't smarter than me. They call me Ben, here in the pen. where you take the guff and you suffer. But I'll be free when i'm 53, and I bet I'll be a whole lot tougher, I hope I'll be a whole lot tougher. Oh, what's the use, I guess I'm not a very good bluffer". 
NYS verdict is that the INDIAN Detail can commit a crime without penalty:
Jones III v Parmley, US 2nd Circuit Court of Appeals, 2005, Justice Sodamayor
THE AMBULANCE CHASERS WHO SCREWED THE ONKWE'HON:WEH ARE:
Adam L. Pollock adam.pollock@ag.ny.gov, 
Angela C. Winfield awinfield@barclaydamon.com,
Brittany E. Aungier baungier@barclaydamon.com,
Carol. Rhinehart crhinehart@ongov.net,
Karle,dkarle@ongove.net.
Devin M. Cain dcain@maglaw.com,
lkan Abramowitz EAbranowitz@maglaw.com,
Gabriel M. Nugent gnugent@barclaydamon.com, Joanna Gozzi joannagozzi@ongov.net,
Jodi M. Meikin Jpeikin@maglaw.com
CSeel CSeel@maglaw.com
RAnello@maglaw.com
Robert J. Anello ranello@magislaw.com
Terrance J. Hoffman tjhoffman@cnymail.com
TimothY P. Mulvey timothy.mulvey@ag.ny.gov
MNN Mohawk Nation News for more news, to sign up for MNN newsletters, go to mohawknationnews.com More stories at MNN Archives. thahoketoteh@ntk.com Address: MNN, Box 991, Kahnawake [Quebec, Canada] J0L 1B0. For original Mohawk music visit https://soundcloud.com/thahoketoteh