Please post & distribute.
MNN. Apr. 26, 2016. Today the men went to the HDI office at Six Nations, took bar lawyer Aaron Detler to the edge of the community. He was turned over to the OPP and told to never return. His activities are known as "low intensity warfare".
https://m.youtube.com/watch?time_continue=49&v=ZGqxKjcFRTc
Counter Intelligence Program COINTELPRO of the 1960s and 1970s was to sabotage our reputations, rights and activities. It was designed to neutralize our potential. Agents are set up to expose, disrupt, misdirect and discredit us.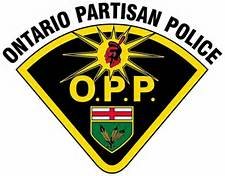 It is coordinated with local police, prosecutors, media, business, foundation executives,  universities, churches and patriotic organizations. All directed by the military industrial complex from the Indian Affairs "war room" on the 14th floor.
Political repression is necessary to control the disadvantaged. The government has to look "democratic". Business and industry rely on them to do unprofitable work like run post offices, airports, roads, job training, pacifying workers and covert operations.
The European state system is based on a monarchical model which is controlled by a small elite. Propaganda and espionage is used to control the people. KKK, skinheads, Nazi Party and other racist groups are a European invention. In the 1930s Germany and Japan set up mass demonstrations to support fascism. Homeland Security now runs this program to go after onkwe'hon:weh communities.
The effort to eliminate our great peace and our blood lines that attach us to our land is necessary to turn great turtle island into an advanced police state.
Indian Affairs in Ottawa is run by the Canadian military. We are being scapegoated as the cause of Canada's problems.
Psychological warfare tactics that were designed include charging us with phony crimes, sending in vigilantes and provocateurs. They maintain strong central control to seize every chance to carry out disruptive activity among us. Their agents make proposals that are divisive, sabotage important activities, squander scarce resources, steal funds, seduce leaders, promote rivalries, provoke jealousy and publicly embarrass their opponents. They lead people into unnecessary dangers and set them up for prosecutions.
"Bad jaketing" is calling one of ours a government or police agent to draw attention away from the real rat. It causes confusion, distrust, paranoia, wastes time, splits minds, expulsions and violence.
Canada cannot legally spy on its people. Covert action by foreigners is used by the government. Low intensity operations were practiced on us in Kanehsatake in 1990 when Col. Musgrave of MI-5 was brought in to develop tactics to break us down and ATF was at Caldonia directing the OPP.
The government subsidizes arms, sordid racist and right wing thugs. In our communities we are always supposed to know who everybody is, their grandparents, parents, families and relations. They will never stop repressing until we are all assimilated or eliminated.
Jim Morrison sang about strangers in your community. "People are strange when you're a stranger. Faces look ugly when you're alone. Women seem wicked when you're unwanted. Streets are uneven when you're down. When you're strange faces come out of the rain. When you're strange no one remembers your name. When you're strange, when you're strange. When you're strange". 
https://www.youtube.com/watch?v=ZRAr354usf8 https://m.youtube.com/watch?v=5OqtwS1rZyA
MNN Mohawk Nation News kahentinetha2@yahoo.com or more news, to donate and sign up for MNN newsletters, go to www.mohawknationnews.com More stories at MNN Archives. thahoketoteh@ntk.com Address: Box 991, Kahnawake [Quebec, Canada] J0L 1B0 or original Mohawk music visit https://soundcloud.com/thahoketoteh
Indian Affairs Toronto, 25 St. Clair Avenue East, 8th floor
TORONTO, ON M4T 1M2
Tel.: 1-800-567-9604
Fax: 1-866-817-3977
TTY: 1-866-553-0554
Email: InfoPubs@aadnc-aandc.gc.ca
Minister of National Defence, sujjan.h@gc.ca 1-866-236-4445 IDO-BDI@forces.gc.ca
Secretary of State, John Kerry, http://www.state.gov/secretary/
U.S. President Barak Obama, president@whitehouse.gov
All Media, Pope Benedictum XVI, St. Peter's Sq., Vatican City, Rome Italy; Canadian Center for Foreign Policy Development,press@royalcollection.org.uk(National Forum on Africa);
Prime Minister Justin Trudeau j.trudeau@parl.gc.ca
Mohawk Council Kahnawake Inc. communicastions@mck.ca
HDI Haudenosaunee Development Institute 519-445-4222