Please post & distribute.
MNN. Nov. 25, 2015. This was written about the attack of the rotino'shonni at Onondaga on May 18, 1997, by the New York State Troopers. It was published in the Akwesasne Phoenix on December 19, 2004. I added this as MNN was not yet online: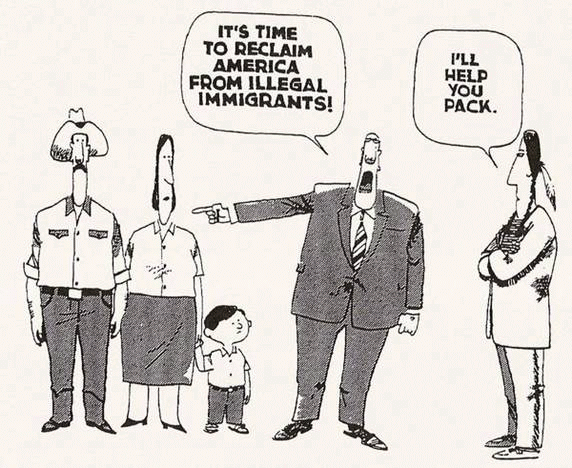 "Something strange and unexpected happened on May 18th 1997. My daughter in Kahnawake had planned a trip to Onondaga. Just before she left her companion backed out. She came to my house to ask what to do. I told her she shouldn't go alone. So I jumped in the car to help care for my 3 year old granddaughter. We left at 9:00 a.m. It was a beautiful sunny day. 
People from all Six Nations of the Iroquois Confederacy were gathering at Onondaga to celebrate the rescinding of the compact between Governor Pataki and the Onondaga Chiefs and others.
We arrived at Onondaga around noon. We happen to notice many New York State Police cars parked at various locations in Nedrow, the nearby town. We could not figure out why they were there. We commented on this, "Hey, look at all those police cars! Can't be for us! Naw!" 
Soon we arrived at Ronnie Jones property right along Interstate 81. People were talking about all the cops they saw. "We aren't doing anything", they said. "So it must be for something else!" "I wonder what's happening."
The Peoples' fire, lit several weeks earlier, was burning brightly. Marie Peters had started a small ceremonial fire for the thanksgiving ceremony.
A huge billboard on the property had been taken over by the Onondagas who wrote their own messages on them. Men, women and children, were milling around. Food was being brought to the site and placed on picnic tables. Benches and chairs were set in groupings.
Media people with cameras and notebooks were scattered through the crowd. The people being interviewed were happy about what we were celebrating. There was no sign of the chiefs who objected to Pataki rescinding the accord.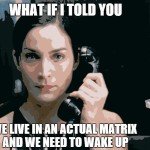 My daughter and I did not know some of these people. We knew the Papineau family and some of the people from Kahnawake. I stood on the side of the road and watched cars going by, slowing down to take a flyer from the hands of the people. The flyers outlined the tax issue. Most non-natives were supportive of our victory. No traffic was ever stopped.
My daughter was taking photos throughout. My granddaughter was playing with the other children. The weather was as beautiful in Onondaga as it had been in Kahnawake. At a certain point, the traffic stopped. I saw the New York State Troopers coming down the road in rows with sticks in their hands. Four troopers marched in front following the directions of a native wearing red ribbons on his shirt. He was from the Onondaga chiefs council.
When they got closer, they stood on the road, turned into a formation facing the people who were gathered about the ceremonial fire. The ceremony had just begun about two minutes earlier. They marched towards us in a "V" formation, right through a shallow ditch along the highway. Another group of troopers appeared on the road behind them, marching steadily down the road toward us. 
At first I did not move. I was studying them. I could not believe they were coming for us. When I realized what was happening, I froze. The troopers started to beat the first persons they encountered with their batons. Suddenly everyone jumped into action. I looked around for my granddaughter. She had been placed in a van with other children and driven away.
My daughter was standing on a picnic table taking pictures. The troopers were moving in her direction, beating everyone in their path. "Get off the table", I yelled. "Get out! Get out quick", I was screaming at her. She finally jumped down, ran for her car and took off. Her car was parked on the access road behind the property, parallel to Interstate 81. I jumped into a friend's moving car while he was backing out.
The New York State Troopers were not wearing their badges. We were unlawfully harassed during a sacred ceremony. I saw our men, women and children being beaten for no reason or provocation. The troopers focused on some individuals, giving them particularly vicious beatings. Four cops grabbed an older man and held him down, while another trooper grabbed his chin and yanked it, trying to break his neck. I could see their sticks in the air as they continued to strike the people. I saw people being lead away. Others were running through the bushes fearing for their lives.
People were being grabbed, hit and hurt. Children were being knocked over and pushed around. Elders were being beaten. Elder Grandpa Bear, wearing a black Navajo style hat, was chased by the troopers. He took off. All I could see was his hat running through the bushes. When I ran onto the roadway, many women were hiding in the bushes with their children.
My friend in the car had a cell phone and I called my office [Canadian Alliance in Solidarity with the Native Peoples] in Toronto. I asked the CASNP worker to send out a communiqué worldwide that we were being attacked by New York State Troopers, that many people were hurt, and that many had been arrested. The attack was unprovoked. The people at the thanksgiving ceremonial meeting had no weapons. I went to the home of an Onondaga person and faxed more details to my home. Another daughter sent this out everywhere alerting everyone of this violent attack.
It was hours before I managed to relocate my daughter and granddaughter in Onondaga. I rode around the territory here and there trying to find them. Finally, I went to the restaurant and waited. Eventually they showed up.
A court case was started seeking damages. The lawyer from Syracuse did not contact us for quite a long time. The question is – will New York State recognize our right to an exemption to their taxation so long as they "beat the dog s**t out of us periodically?" Someone should go into business designing modern ghost shirts with beaded flak vests with matching beaded helmets!"
All I can say is this was a very spooky day for me, as Dusty Springfield sings: "I get confused. I never know where I stand. And then you smile and hold my hand. Love is kind of crazy with a spooky little boy like you. Spooky!" [[Spooky].
rotino'shonni eagle defeats drone.
Franchttps://soundcloud.com/wgo-podcast/wgo-22-francis-boots-on-onkwehonwe-justice-systems onkwehonwe justice system
MNN Mohawk Nation News kahentinetha2@yahoo.com or more news, to donate and sign up for MNN newsletters, go to www.mohawknationnews.com More stories at MNN Archives. Address: Box 991, Kahnawake [Quebec, Canada] J0L 1B0 thahoketoteh@hotmail.com for original Mohawk music visit https://soundcloud.com/thahoketoteh