Please post & distribute.
MNN. 11 Mar. 2020. Concerning the saboteurs in our communities, Thohahente posted the following:
TEHONWATISOKWARITON RATIHENSTATSIS
"Fifth column, clandestine group or faction of subversive agents who attempt to undermine a nation's solidarity by any means at their disposal. The term is conventionally credited to Emilio Mola Vidal, a Nationalist general during the Spanish Civil War (1936–39). As four of his army columns moved on Madrid, the general referred to his militant supporters within the capital as his "fifth column," intent on undermining the loyalist government from within. sakotenninons.
"A cardinal technique of the fifth column is the infiltration of sympathizers into the entire fabric of the nation under attack and, particularly, into positions of policy decision and national defense. From such key posts, fifth-column activists exploit the fears of a people by spreading rumours and misinformation, as well as by employing the more standard techniques of espionage and sabotage.
"I can see the work of what used to be called 5th column subversives energized by the Canadian state and their agents gradually disassembling the many acts of  #WetsuwetenSolidarity in Kanien'keha:ka communities. SAKWATONINONS.
"Last night we saw Six Nations police allowing OPP to enter our lands to read Crown orders to Onkwehon:we on their own lands.
"At Tyendinaga a group of ruffians (some reportedly drunk) roughed up supporters of the Wet'suwet'en at the Wyman road encampment. I heard yesterday that one young woman at least was punched by someone who didn't know the Great Peace from his Jim Beam. 
"At Kahnawake we hear about censure of people speaking out of turn in their efforts to undermine solidarity.
"The Canadian state and their agents like Marc MIller are actively working to undermine any solidarity. The appearance of a faux hereditary Wet'suwet'en chief at meeting in Quebec for the OIL and Gas industry was another example of modern undermining 5th column warfare .
"Fifth column
A fifth column is any group of people who undermine a larger group from within, usually in favor of an enemy group or nation. The activities of a fifth column can be overt or clandestine." ratinikonrahetken.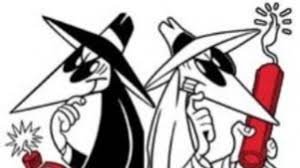 IN EACH OF OUR ROTINOSONNI COMMUNITIES WE HAVE THE AGENTS OF THE 5TH COLUMN IMBEDDED IN OUR LAND. THEY ARE THE TRUE 'CANA'JON', THE SQUATTERS. 
https://www.nytimes.com/2020/03/10/opinion/canada-natives-pipeline.html?fbclid=IwAR30l6ksZb3OFr4du_YtRaLbfCH-mIXhvgSY2Pq1RaFVMhGn6ya6GNh1ZMc
Despite the lip service Liberals pay to Native tribes, they consistently pick oil interests over the rights of Indigenous people. Can that change?
The tyendinaga/kentekeh camp goes on.

Frank Zappa has a song about the 5th column in all our territories. "If you analyze what we're playing here, if you use your ear and listen, you can learn something about music. You see "Louie Louie" is the same as the other song with one extra note. You see? They are very closely related and they mean just about the same thing. Plastic People, you gotta go. Plastic People, you gotta go. .. A fine little girl as she waits for me she's as plastic as she can be. She paints her face with plastic goo and wrecks her hair with some shampoo. Plastic People, you gotta go."
MNN Mohawk Nation News kahentinetha2@protonmail.com  For, books, workshops, to donate and sign up for MNN newsletters, go to MNN Archives.  Address:  Box 991, Kahnawake [Quebec, Canada] J0L 1B0
ANSWER TO SECRETARY JAN HILL PERSONAL LETTER ABOUT KENTEKEH CAMP: file:///Users/kahentinetha/Downloads/Response%20to%20womens%20council%20letter%20-%20march%205_2020%20(2).pdf
EVEN NY TIMES QUESTIONS CANADIAN ESPIONAGE https://www.nytimes.com/2020/03/10/opinion/canada-natives-pipeline.html?fbclid=IwAR30l6ksZb3OFr4du_YtRaLbfCH-mIXhvgSY2Pq1RaFVMhGn6ya6GNh1ZMc