MNN. May 2, 2016. The Mad Bear Women of the East sent Red-X from the 5th dimension to Osweken to help resolve some mysteries there. He arrived from the west where the sun never sleeps on his silver eagle and landed on the roof of the GREAT Building above HDI.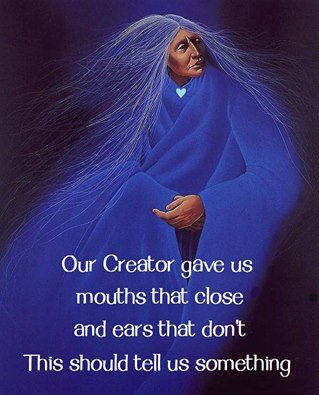 Using rotino'shonni diplomacy, he asked "What's this otah being thrown around here? I heard some certified colonists are swamping us with Admiralty shit. I mean band/tribal councils, bureaucrats, lawyers, social workers, developers and negotiators and their followers. Remember, when they are done with those scum-faces, they will throw them away like a used condom! It's an old INDIAN trick I learned from a white man!"
Red-X stood back, stroked his chin and offered some sage words. "Always know who's who. We have posers aplenty running amongst us promising they're gonna save us. They claim to be Injuns and don't have mothers or morals. If there's a rat tale sticking out of the back, it's a rat! Don't let them break our code of our highly developed non-verbal communication".
Red-X advised, "Demand non-violence and truth! They invented guns to threaten, hurt or kill us. We defend ourselves with onkwe'ho:weh tactics coming from the kaia'nereh:kowa, the great peace. They want us to go to Indian Affairs and beg for scraps. They need to take their fingers out of our butts so we can have a good shit all over the GREAT Building!"
The resistance to theft going on affects the white man's dollars. They can print cash any old time.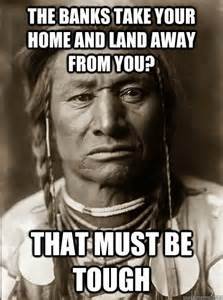 We have to honor our ancestors for what they went through for us to survive. They gotta get off our land and clean up their mess.
Dekanawida said that the red and white serpents will battle at sea. The oceans will boil. The trees will burn from the top down. The fish will float on their bellies in the water. The snakes in the grass must be vanquished.
Red-X pulled down his glasses revealing the deep black caverns of sageoscity: "We can rebel as warriors in righteous war against colonialism on our homelands, or we can repent as conditioned assimilated good INDIANS". These words are from the war councils of our ancestors". He reminds us that we are all suffering from  "owista-ism" disease!
As Red-X flew away, his radio was tuned to AM417Hz listening to the prophet Jimi Hendrix sing: "Purple haze, all in my eyes. Don't know if it's day or night. You got me blowin', blowin' my mind. Is it tomorrow or just the end of time?" [Purple Haze].
https://www.youtube.com/watch?v=SHdlSolwktU
MNN Mohawk Nation News kahentinetha2@yahoo.com or more news, to donate and sign up for MNN newsletters, go to www.mohawknationnews.com More stories at MNN Archives. thahoketoteh@ntk.com Address: Box 991, Kahnawake [Quebec, Canada] J0L 1B0 or original Mohawk music visit https://soundcloud.com/thahoketoteh
https://briarpatchmagazine.com/articles/view/the-meaning-of-elections-for-six-nations
Grande River clean up https://m.youtube.com/watch?feature=youtu.be&v=3_KTgox3Zeo
CAN YOU TELL THESE CORPOS YOUR VIEWS. THANKS:
Indian Affairs Toronto, 25 St. Clair Avenue East, 8th floor
TORONTO, ON M4T 1M2
Tel.: 1-800-567-9604
Fax: 1-866-817-3977
TTY: 1-866-553-0554
Email: InfoPubs@aadnc-aandc.gc.ca
Minister of Indian Affairs, Carolyn Bennett, minister@aadnc-aandc.gc.ca
Minister of National Defence, sujjan.h@gc.ca 1-866-236-4445 IDO-BDI@forces.gc.ca
U.S. President Barak Obama, president@whitehouse.gov
All Media, Pope Benedictum XVI, St. Peter's Sq., Vatican City, Rome Italy; Canadian Center for Foreign Policy Development,press@royalcollection.org.uk(National Forum on Africa);
Prime Minister Justin Trudeau j.trudeau@parl.gc.ca
Mohawk Council Kahnawake Inc. communicastions@mck.ca
HDI Haudenosaunee Development Institute 519-445-4222
Any other corporate entity you can think off.