Please post & distribute.
MNN. Dec. 14, 2016. We see the enemy and evil straight in their faces. The morally insane rulers want to see us praying with our hands clasped, standing in front of the hole. Boom! We die and fall into the grave. They think they can then put the pipeline or shopping mall or a Trump casino/hotel resort over our dead bodies.
The veterans arrived and saw the reservations are POW camps run by the military. The corpo chairmen are the "wardens". Lakota Inc. is fraudulently owned by the corporation and the banks. Archie angrily ordered everybody to leave.
President Lincoln was a thug. On December 26, 1862, he ordered the public hanging of 38 Sioux for demanding food for their starving people in a concentration camp.
" Saint Paul, Dec. 27, 1862. … I have the honor to inform you [President Lincoln] that 38 Indians … ordered by you for execution were hung yesterday at Mankato [Minnesota] at 10 a.m. Everything went off quietly The other prisoners are well secured. Respectfully, H. H. SIBLEY, Brigadier-General".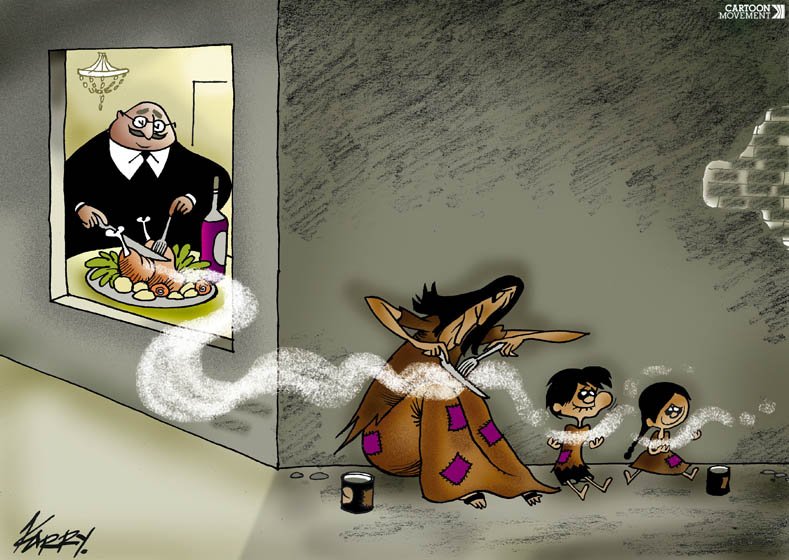 Today Lakota Inc. chairman, Archie Archambault, and the military safeguarded the donated rations for the water protectors. They stockpiled the supplies, mail and packages in the Rock Industries Corporation warehouse, a US Defense contractor that the Lakota Tribe Inc. partners with. They supply military equipment to the National Guard and Army Reserve. The tribe supplies propane and maintains an elaborate telecommunication tower on Lakota territory. [Standing Rock Development Corporation Inc.].  Archie and the Lakota Tribe Inc. are refusing to accept all mail and packages for the water protectors.
Such deceit and mob tactics will not break our tie to our mother, each other and all life. Creation gave us the natural will to fight the corporation that is raping our mother and trying to turn her into a sewer. Courage and the truth will not let these evil people rot our planet.
All tribal and band corpo chairmen throughout great turtle island have alienated themselves from the people. They have forfeited their voice, birthright, land, clan, onkwe'hon:weh names and all claims to our inherent community. Their job to sign away our existence, land and resources to their corporate bosses is genocide. They work to weaken our traditions which ties us together to remind us our inherent rights. Only the people can decide the traitors' fate.
The teio'hateh, Two Row, is the basis of our natural relationship with creation and all life.
Maybe soon the corpo tribal and band "Custers" won't be riding well anymore, like Johnny Cash sings about the "General": "With victories he was swimmin' he killed children dogs and women. But the General he don't ride well anymore. Crazy Horse sent out the call to Sitting Bull and Gall. And the General he don't ride well anymore". And the rest is history.
.
Mohawk Nation News kahentinetha2@yahoo.com for more news, to donate and sign up for MNN newsletters, go to mohawknationnews.com More stories at MNN Archives. thahoketoteh@ntk.com Address: Box 991, Kahnawake [Quebec, Canada] J0L 1B0 or original Mohawk music visit https://soundcloud.com/thahoketoteh
LET'S TELL THEM WHERE WE STAND: Politicians, Corporatists, Band & Tribal Councils and sell-outs that are cooperating with pipeline companies;
ENERGY TRANSFER STRATEGIST: Michael (Cliff) Waters, Lead Analyst 77002 (713), 989-2404 Michael.Waters@energytransfer.com
NORTH DAKOTA: Office of the Governor Jack Darymple: 701-328-2200; Morton County Sheriff's Department: 701-328-8118 & 701-667-3330; Allen Koppy Morton County Attorney 701.667.3350; N.D. National Guard: 701-333-2000; Army Corps of Engineers (202) 761-5903
U.S. Embassy Worldwide & Ottawa, 490 Sussex Drive, Ottawa, Ontario K1N 1G8: (General): 613-688-5335, (Emergency): 613-238-5335, (Media): 613-688-5315 Fax: 613-688-3082, US Embassy of the United States, London UK, Switchboard: [44] (0)20 7499-9000, White House Washington 202-456-1111 or (202) 456-1414
ENERGY TRANSFER, 214.981.0700: Lee Hanse, Executive Vice President, 800 E Sonterra Blvd #400, San Antonio, Texas 78258 (210) 403-6455   Lee.Hanse@energytransfer.com Glenn Emery, Vice President (210) 403-6762 Glenn.Emery@energytransfer.com
Call Bernie Sanders202-224-5142; Call Hillary Clinton 646-854-1432—
Archie & Lakota corpo tribe – Rock Industries.
https://en.wikipedia.org/wiki/Dakota_War_of_1862
Censored News bsnorrell.blogspot.com
https://www.youtube.com/watch?v=3JXXTOld-qE