Please post & distribute.
MNN. May 29, 2017. Soon we will be discussing how once upon a time the US was rich and that white people once ruled on great turtle island.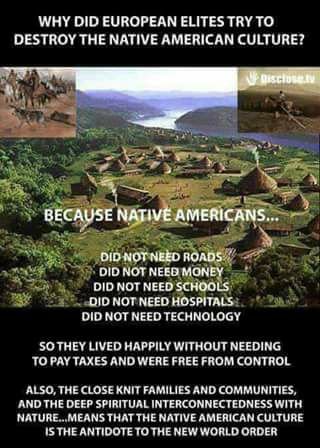 Today millions are homeless. The republic of war is about to go bankrupt. The Corporation of the silent government will be buying up debts for pennies on the dollar with their worthless money. They think they will own the country. No one can own our mother, the land of the original natural people. The raping of our mother is soon coming to an end.
Corporate laws are being changed so people can more easily take drugs and die. Drugs are being created so they can get through their meaningless lives. In fact the drugs are meant to kill them. 
Everyone wants to survive, but at what cost?
For entertainment or diversion people are doped up watching people kill and abuse each other on television, internet, in stadiums, arenas, bars, homes, reality shows and White House shenanigans. Corporations invest millions in these spectacles. The combatants are paid millions. The best scientists monitor and script them for mind control, MKUltra. 
We onkwe-hon-weh were lab rats. Through a joint agreement with the churches, the Canadian military conducted trauma experiments on our children. The RCMP delivered the children to the "Project Paperclip" German SS doctors at Canadian medical centres. 
The children were tortured, slowly killed and murdered. One 8 year old described it, "They kept me isolated in a tiny room for more than 3 years. Feeding me pills, giving me shots that made me sick. Two of my cousins made a big fuss, screaming and fighting back all the time, so the nurses gave them shots, and they both died right away. [Rev. Kevin D. Annett, Hidden from History]. 
These children were buried in mass secret graves. The churches got paid for the number of children they killed. That's why they murdered so many. This was R & D research for the Crown cabal. 
Medical Services urges us to take drugs that will shorten our life span. Canada on behalf of the Crown has apologized for the kidnapping and mass murder of our children. Sorry to us is an admittance of their complicity in mass murder. 
The researchers found drugs that helped the rich live longer. No one has ever been charged with a single murder. Some drugs can create rage in the rulers, which has actually turned them into imbeciles, i.e. Donald Trump. Nobody lives forever. It all comes to an end. 
Innocent people like us were used as R & D for their depopulation control program. The rulers control all the medical associations of the world through WHO. They have now set their sights on the rest of humanity. 
By design the people can't think, feel, fight, talk. sleep, shit, keep themselves awake, motivate themselves, have sex or eat without a pill. 
Millions of us were mass murdered through this racket of attacking, kidnapping and killing us and then hiding the evidence. 
The natural people of the world are finally on to this depopulation scam. The real revolution is now underway. Soon the mass murdering criminals shall be "cast down from whence they came for all eternity" [Secret Covenant]. 
A Tribe Called Red summarizes the feelin':
Mohawk Nation News kahentinetha2@yahoo.com for more news, to donate and sign up for MNN newsletters, go to mohawknationnews.com More stories at MNN Archives.  Address: Box 991, Kahnawake [Quebec, Canada] J0L 1B0 or original Mohawk music visit https://soundcloud.com/thahoketoteh 
http://canadiangenocide.nativeweb.org/genocide.pdf HIDDEN FROM HISTORY
http://www.theeventchronicle.com/study/critical-knowledge-legal-ownership-souls-vatican-since-1306/# 
https://mg.mail.yahoo.com/neo/launch?.rand=b7snvibq6eh8r#6792514242 1837 OLD WORLD ORDER: RYERSON 
CENSORED NEWS https://mg.mail.yahoo.com/neo/launch?.rand=b7snvibq6eh8r#2271250828 
https://mg.mail.yahoo.com/neo/launch?.rand=b7snvibq6eh8r#1307308143 TRUMP PROPOSES HUNDREDS OF MILLIONS IN CUTS TO 'INDIANS' 
https://mg.mail.yahoo.com/neo/launch?.rand=b7snvibq6eh8r#6496122256 ROMAN ORIGINS OF U.S.