Please post & distribute.
MNN. DEC. 16, 2016. Instead of reconciliation, how about rectification? Take down the tribal and band council "wardens" that help the military run the POW Camps called "reservations" on great turtle island. These private corporations do not represent us. They usurp our land, properties, assets, labor and revenue for the corporation's profit. They have never represented us. They carry out genocide.
The corpo chairmen illegally sign away our land and resources and try to oppress and keep our voices silent.
Lakota Inc. received over $6 million in donations. Chairman Archie plans to hire lawyers to protect him. Every cent should go to the Lakota people for heating oil, health, blankets, food, everything they need, telecommunication and much more.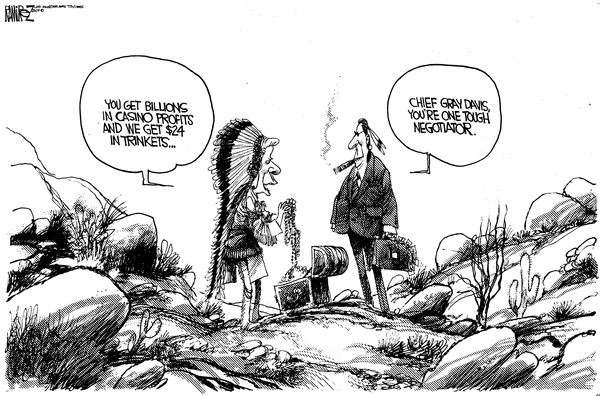 Mohawk Council of Kahnawake Inc. is a private corporation, at 601 South 2nd St., Arlington, Va. 22202. The address of TSA of Homeland Security is 601 South 2nd St., Arlington, Va. 22202, 866-289-9673.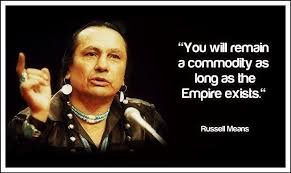 MCK Inc. a private corporation that has a corporate charter, a list of shareholders and a business plan, No shares were ever issued to each kanion'ke:haka, Mohawk. Our possessions are its assets to borrow, buy, trade and for their personal use.
It's a corporate scam. We are the link between the bankers and our land and resources they want and need to steal for their very existence.
Corporate Federal Indian Law on great turtle island make us believe we own our assets on our territories. In fact the shareholders of all the reservation will be the Crown/Vatican. The public is waking up rapidly to the fraud.
The incorporation charter will show each shareholder's involvement. The people have to remove these criminals and reignite the traditional clan based and matriarchal systems throughout turtle island.
Dakota Access Pipeline says that Trump will order the completion of all pipelines. [listen to the audio]
Outside laws will attempt to override our original instructions.
Anyone who votes in the system has voted for the system to continue.
We know what to do for our children. Archie and the gang show who they are working with. The ones who keep the money and provisions from the true warriors.
The late Floyd Red Crow Westerman sings about not listening: "And I told them not to dig for gold. For if they did the Eagle would die. They didn't listen, they didn't listen, they didn't listen to me".
http://www.ecowatch.com/leaked-audio-dakota-access-pipeline-2149324696.html
Dissolve corporation of Canada.
Dissolve corporation in North Dakota.
https://soundcloud.com/wgo-podcast/wgo-9-the-deyodyohkwahnhasta?utm_source=soundcloud&utm_campaign=share&utm_medium=facebook
WOMEN action William lake
what just happened at standing rock.
Mohawk Nation News kahentinetha2@yahoo.com for more news, to donate and sign up for MNN newsletters, go to mohawknationnews.com More stories at MNN Archives. thahoketoteh@ntk.com Address: Box 991, Kahnawake [Quebec, Canada] J0L 1B0 or original Mohawk music visit https://soundcloud.com/thahoketoteh
LET'S TELL THEM WHERE WE STAND: Politicians, Corporatists, Band & Tribal Councils and sell-outs that are cooperating with pipeline companies;
ENERGY TRANSFER STRATEGIST: Michael (Cliff) Waters, Lead Analyst 77002 (713), 989-2404 Michael.Waters@energytransfer.com
NORTH DAKOTA: Office of the Governor Jack Darymple: 701-328-2200; Morton County Sheriff's Department: 701-328-8118 & 701-667-3330; Allen Koppy Morton County Attorney 701.667.3350; N.D. National Guard: 701-333-2000; Army Corps of Engineers (202) 761-5903
U.S. Embassy Worldwide & Ottawa, 490 Sussex Drive, Ottawa, Ontario K1N 1G8: (General): 613-688-5335, (Emergency): 613-238-5335, (Media): 613-688-5315 Fax: 613-688-3082, US Embassy of the United States, London UK, Switchboard: [44] (0)20 7499-9000, White House Washington 202-456-1111 or (202) 456-1414
ENERGY TRANSFER, 214.981.0700: Lee Hanse, Executive Vice President, 800 E Sonterra Blvd #400, San Antonio, Texas 78258 (210) 403-6455   Lee.Hanse@energytransfer.com Glenn Emery, Vice President (210) 403-6762 Glenn.Emery@energytransfer.com
Call Bernie Sanders202-224-5142; Call Hillary Clinton 646-854-1432—
Archie & Lakota corpo tribe – Rock Industries.
Censored News bsnorrell.blogspot.com