Please post & distribute. Nia:wen.
MNN. 24 Mar. 2015. What happens to plutocrats and their followers when colonialism is over? A great big hangover. After centuries of oppression these parasites suffer in agony from dehydration, headaches, dizziness, fatigue, hyper-excitability and anxiety. They can't live without preying on us, our lives and blood anymore. Their fake matrix is falling apart and can't sustain them. They need pacified and scared slaves to operate. The beast of war is hysterical and waging last ditch colonial wars to continue their deadly illusion.
The West is suffering the morning after hangover. They can't live without colonialism. They have nothing without stealing and making everybody else do the work. They will do anything to stay in the old game. France, England, Spain, Holland, Portugal and Germany are the biggest predators. They rampaged, raped and pillaged Ongwe'hon:weh [natural people of the world]. They have everything through blood lust, warmongering and chaos. Now the colony of the US is colonizing Europe. Russia is once again in the middle of their fascist aspirations.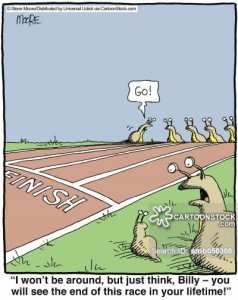 The oligarchs have less and less compliant slaves. The victims are finding they can protect themselves by disappearing, missing work, low job performance, reduced productivity, poor achievement and less spending.
Some complications of colonial hangovers are collective amnesia about their brutal colonization tactics. Their control mechanisms are disappearing because their underlings who do all the work are being rendered irrelevant. Bankers who know all the inner workings of the matrix are disappearing. Scientists who develop all the weapons of genocide are being eliminated.
China and Russia are on the ascendency, throwing a wrench into the plans of the West. They do not follow the pyramidal power structure of the Vatican controlled West. Russia is preparing for nuclear war because they have seen these people at their worst in two world wars. We as Kanion'ke:haka/Mohawks thank the Russian people for ending the banker created World War I and World War II. Nia:wen kowa!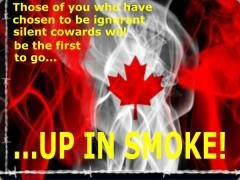 Jigosaseh, the mother of nations, warned Dekanawida about the dangerous man who eats humans and stands in the way of peace. Dekanawida said that it is each ones duty to bring such evils to an end so that all people may go about from place to place without fear.
As the Irish Rovers sing about their hangover that the oligarchs will be feeling. "Could have been the whisky. Might have been the gin. Could have the 3 or 4 six-packs. I don't know. But look at the mess I'm in. My head's like a football. I think I'm gonna die. Tell me, me oh me, oh my. Wasn't that a party".
MNN Mohawk Nation News kahentinetha2@mohawknationnews.com For more news, books, workshops, to donate and sign up for MNN newsletters, go to www.mohawknationnews.com  More stories at MNN Archives.  Address:  Box 991, Kahnawake [Quebec, Canada] J0L 1B0 thahoketoteh@mohawknationnews.com original Mohawk music visit thahoketoteh.ws
Police tracking video:
USD flash crash of things to come.