Please post & distribute.
MNN. NOV. 11, 2017. Whiteness is a dangerous cult. It means self-determined racial supremacy, genocide, colonialism, slavery, segregation, ghettoism, militarized borders and mass incarceration. The whites cannot indefinitely hang onto their militarized power and stolen booty. They are now trying to bring more chaos into the world. Today they celebrate the carnage they created in 1914, while we continue to live among rotted walking dead.  
They hide the pleasure they get from seeing people suffer pain and blood. That is why they design and invoke the horrific prisoner of war camps that most of us live in? They need lives to torture. 
We lost millions of our people at their hands, who never hurt their children or babies or anybody. The empire is collapsing. The predators are escaping the net of justice with their loyal dogs as they come to the end of their psychopathic legacy. 
Everything they have is based on shedding our blood. They refuse to clean their filth.    
Is our land still a good place to live? All natural life on turtle island feels the pain they inflict.  
Their idea of racial order is based on control over the "uncivilized", to exterminate, terrorize, imprison, ostracise and radically engineer.
Whiteness is the self-determined ownership of the earth forever and ever. it is based on creating national animosities, foreign wars and empire building. It is promoted by the media and assisted by bureaucracies and technology. 
Private and public morality barely exist. The "war on terror" is a license to torture and execute. Western society depends on violence, undeclared wars and new battles to begin.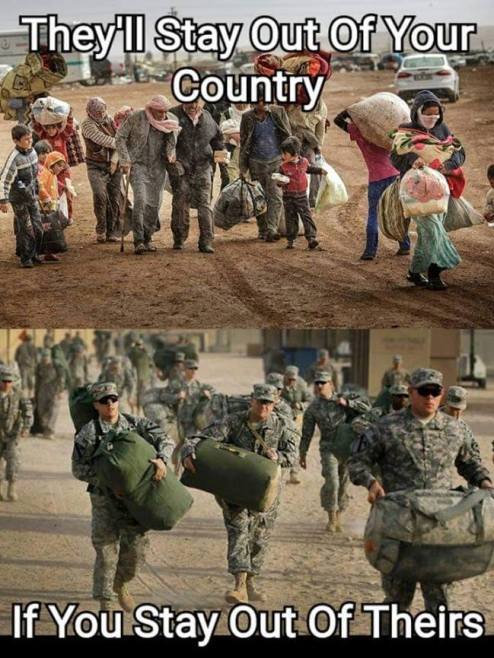 To move on they need to kill again. Our existence reminds them of something they do not want to remember.  
They beat us up but they can't kill us. We are indestructable. They need  victims. They live for war, not peace. Otherwise they are cowards.   
The Western corporate society is built on racial hierarchy, a criminal force that empowers volatile demagogues. Whiteness is the coming mayhem.  
Remembrance Day is for them to celebrate war.  
Credence Clearwater Revival sing about not having a daddy in politics:
Mohawk Nation News kahentinetha2@yahoo.com for more news, to donate and sign up for MNN newsletters, go to mohawknationnews.com More stories at MNN Archives.  Address: Box 991, Kahnawake [Quebec, Canada] J0L 1B0 
https://www.theguardian.com/news/2017/nov/10/how-colonial-violence-came-home-the-ugly-truth-of-the-first-world-war Read Pankay Mishra 'Ugly Truth of the First World War"