Please post & distribute.
MNN. 11 May 2016. According to the Declaration on the rights of Indigenous People signed by the corporation of Canada, the original people must now be asked for permission to do anything to them, their land, water and air. It is illegal for the natural people of ono'ware:keh to be forced to ask the occupiers for permission to do anything. 
A "constitution" defines the organization of a government or governing entity. A "charter" defines the organization of a corporation. Canada has no constitution. It was set up by a CROWN charter and incorporated in 1867 – ISO #1366-2:CA, registered in the Vatican. It's a private corporation, which will soon be insolvent. The creditors, whose land, resources and assets were stolen by the company, have to be paid first.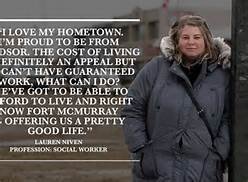 Canada's resource extractors illegally run the corporation of Canada by violating our rights. Canada's total economy is derived and depends on mining and oil stolen from our mother.
PM Trudeau promised his partners that the illegal pipeline will go across Canada. After the biggest fire in Canadian history at Fort McMurray Alberta, he is already calling people back to work on the pipeline. They need our prior and informed consent. The settlers cannot define 'consulting' as talking to their corporate band and tribal councils. This violates the UN Declaration on Indigenous Rights that he publicly signed in front of the world.
The UN Agenda 30 Depopulation program is still on the books. On Attaswapiskat village on James Bay, the Minister of Indian Affairs, Carolyn Bennett, said, in effect, "I visited and tried to help them". She offered to help them get back their language.
Canada now has to get our permission for everything. International law principles are based on the teio'hateh/Two Row Wampum. The colonial settlers have a choice. They must decolonize their own minds or they must leave.
Billie Holiday knows when the shoe is on the other foot: "For there's a change in the weather. There's a change in the sea. So from now on there'll be a change in me. My walk will be different, my talk and my name. Nothin' about me is going to be the same. I'm goin' to change my way of livin'. If that ain't enough. Then I'll change the way that I strut my stuff,
'Cause nobody wants you when you're old and gray. There'll be some changes made today. There'll be some changes made". [There'll be some changes made]
MNN Mohawk Nation News kahentinetha2@yahoo.com or more news, to donate and sign up for MNN newsletters, go to www.mohawknationnews.com More stories at MNN Archives. thahoketoteh@ntk.com Address: Box 991, Kahnawake [Quebec, Canada] J0L 1B0 or original Mohawk music visit https://soundcloud.com/thahoketoteh
YELLOWSTONE GRISSLY SHOT DEAD.
Fontaine is applying for job as Canada's bagman.
HDI purports Great Law written by Catholic Church.
CAROLYN BENNETT http://www.cbc.ca/player/play/682338883708?platform=hootsuite
CAN YOU TELL THESE CORPOS YOUR VIEWS ON THE ORCHESTRATED CHAOS IN OUR COMMUNITIES. THANKS:
Minister of Indian Affairs, Carolyn Bennett, minister@aadnc-aandc.gc.ca
Indian Affairs Toronto, 25 St. Clair Avenue East, 8th floor
TORONTO, ON M4T 1M2
Tel.: 1-800-567-9604
Fax: 1-866-817-3977
TTY: 1-866-553-0554
Email: InfoPubs@aadnc-aandc.gc.ca
Minister of National Defence, sujjan.h@gc.ca 1-866-236-4445 IDO-BDI@forces.gc.ca
U.S. President Barak Obama, president@whitehouse.gov
All Media, Pope Benedictum XVI, St. Peter's Sq., Vatican City, Rome Italy; Canadian Center for Foreign Policy Development,press@royalcollection.org.uk(National Forum on Africa);
Prime Minister Justin Trudeau j.trudeau@parl.gc.ca
Six Nations of Grande River 519-445-2201
HCCC & HDI http://haudenosaunee.ca/2.html or http://www.haudenosauneeconfederacy.com/contactus.html