Please Post & Distribute.
Audio
MNN. July 24, 2022. WE DON'T NEED HIS UNHOLY PRESENCE ON TURTLE ISLAND!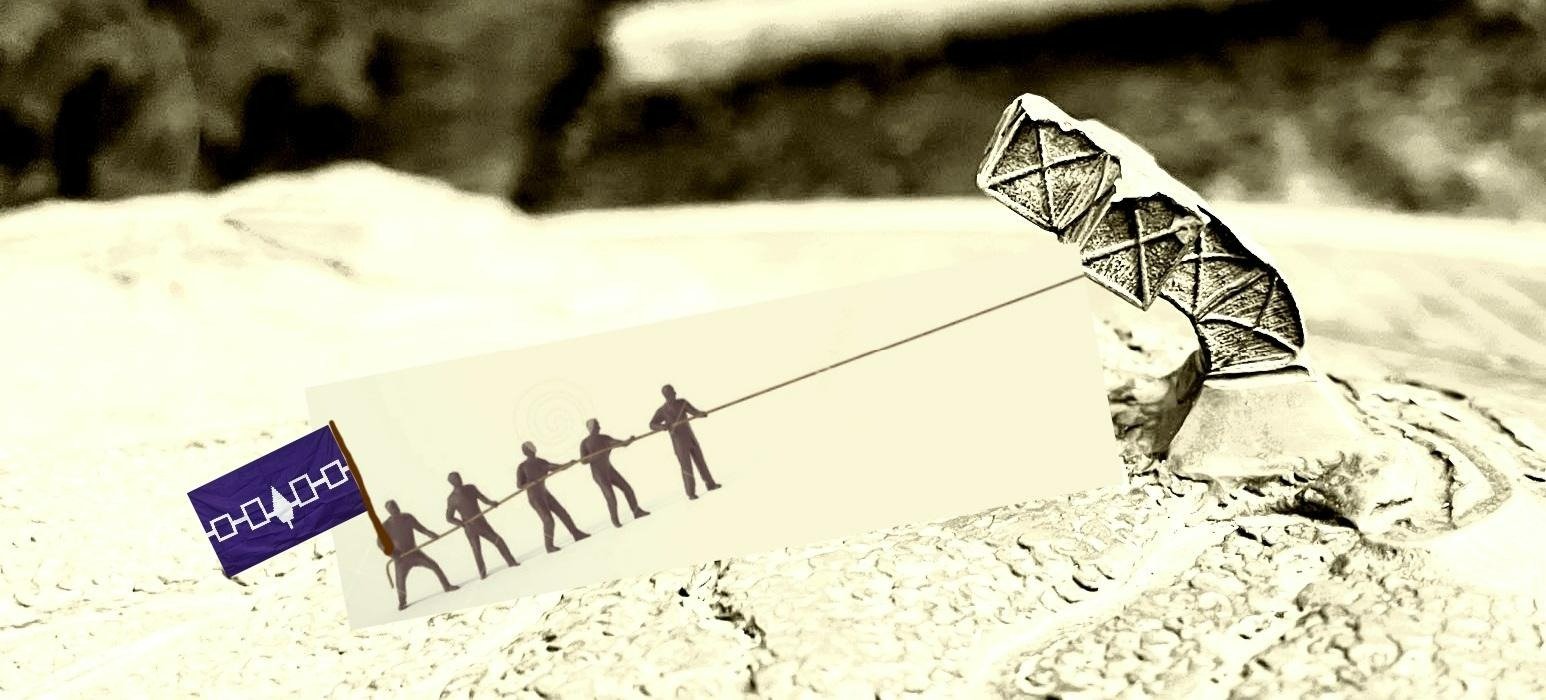 See Notice Below of Press Conference @ 3.00 PM Wed. July 27, 2022 Mordecai Richler Gazebo at Park and Duluth, the Plateau near Mount Royal. 
He did not apply for permission from the true indigenous people to enter turtle island.  He is not welcome and not wanted. He is just another trespasser. The godfather of the Roman Catholic cult sent his henchmen here to cause death and destruction across turtle island. Now he us coming here to see if the genocide is proceeding as planned. All indigenous land was usurped by the Vatican. Indigenous languages were taken to control information so that history can be invented. Speaking our languages gives us more incentive to take back our land, culture and ways. He's plead guilty to all these crimes against us.
North Amercans have no land, no culture and no natural language, which gives them no common ground to exist. They rely on government to tell them who and what they are. They have no historical, social or cultural roots because of the genocide they committed. All our history exists though evidence has been destroyed.  
Invaders of all turtle Island tried to destroy every facet of our existence. The kaianerekowa and creation will never allow it. Canada continues to try to ethnic cleanse us. The apology, framework agreement and reconciliation are meant to stamp out the truth. Only we belong where creation placed us.  
The kahnistensera, mohawk mothers, of turtle island [onowarekeh] want a great peace revolution. We are sanctioned by the great peace, creation, to exist as the true caretakers of the land.
The invaders came uninvited to turtle island 500 years ago and attempted to exterminate us.  
All traditional indigenous people throughout the world must live by their own natural ways to save the earth.
Settler colonialists have and continue to try to extinguish our natural life. We would prefer to have the settlers as strategic partners but they have to remain on their own homeland. 
Presently the world is unravelling as revolutions, rebellions, insurrection and protests break out. There is hunger, heat and cold. We want alliances and talks between real people, not with leaders who want to take off their shirts and skirts [like at the G7 conference] so private power and money remain in the hands of a few. We must stop these colonial victimizers from killing us and our children and raping the land as they have done for 500 years. These rampages must end.
ESPECIALLY IN THE HANDS OF THE CHURCHES AND SCHOOLS. 
In our way they would get the same treatment they gave us. The trespassers came here with a plan to stamp us out of creation, that we never existed. Oct. 25 2024 is the culmination of the 100 years business plan to annihilate us. It is "indigenous holocaust memorial day". Our message is if you don't know your true history, you have no future.
Why are these murderers not in prison for what they did and are still doing to us. They brought killing and suffering on millions and yet are roaming above the earth freely without answering for their crimes. They are under the protection of the Roman Catholic cartel. 
The past has caught up with the hangman. The wrongs they committed cannot ever be righted. Even admitting guilt and disclosing the truth to humanity isn't going change what happened. "Sorry I murdered your kids, raped, starved your children and tried to steal all your land with the help of my military, politicians, lawyers, bankers and  misfits". So sorry.  Wink. Wink. 
The cross on tekanontak [mount royal Montreal] is on a historic communication centre of our people throughout turtle island. We want access and jurisdiction to all our land. We want full reconciliation with our people everywhere without hindrance by invaders.
All this land and resources belong to the unborn natural indigenous people. The invaders can stay only until they die by following the great peace. They cannot sell, transfer or do anything to our land. Everything below, on and above the land is that of the caretakers placed here by creation. Upon their death everything reverts to us as we are the only heirs. With our permission the trespassers may use our land only until they die and cannot turn our property over to anybody. 
The admiralty law of the seas and their courts are private foreign corporations and sit illegally on our land. They and everything that violates indigenous natural law have no force or effect. We are in the process of stopping McGill University from extracting our land so we cannot investigate the unmarked graves of our murdered children.
Anyone who contradicts or sides with the invaders violate the great peace. Ignorance of the great peace is no excuse. Traitors will be dealt with according to the kaianerekowa, great peace, the law of the land. 
The Pope is coming to Canada to acknowledge what everyone in the world knows, that turtle island is the land of the indigenous people since time immemorial. Now's the time for the Pope to ride in his Popemobile to Kahnawake and then to McGill University to acknowledge all this. And over the radio in his Popemobile he should have playing Led Zepellin's masterful "Gallows Pole": "Hangman, hangman, hold it a little while. Think I see my friends coming Riding a many mile. Friends did you get some silver? Did you get a little gold? What did you bring me my dear friends To keep me from the gallows pole? What did you bring me to keep me from the gallows pole? I couldn't get no silver, I couldn't get no gold. You know that we're too damn poor To keep you from the gallows pole. The Pope is still collecting money from the dead and murdered children.
Hangman, hangman, hold it a little while. I think I see my brother coming Riding a many mile. Brother, did you get me some silver? Did you get a little gold? What did you bring me, my brother To keep me from the gallows pole? Brother, I brought you some silver. I brought a little gold,I brought a little of everything To keep you from the gallows pole. . . . .'
mohawknationnews.com
thahoketoteh@ntk.com
Box 991, kahnawake quebec caada J0L 1B0 kahentinetha2@protonmail.com
*Rally and press conference
with the kanien'kehà:ka kahnistensera (Mohawk Mothers) Join us at 3 pm on Wednesday, July 27th for a rally at the foot of the unceded kanien'kehà:ka homeland of tekanontak (Mount-Royal), to let Pope Francis know that his evil Church is unwanted on Turtle Island. The cross must come down now! This week is marked by the visit of Pope Francis as representative of the most genocidal corporation in history, the Catholic church. His 6-day "penitential" swan song holiday on Turtle Island will not be allowed. It is not enough to "acknowledge" the genocide, abuse and massacre of innumerable Indigenous children discovered (and yet to be discovered) in mass graves all around Turtle Island. In the Iroquoian language spoken by the original inhabitants of the St. Lawrence Valley, there is no word for saying "I am sorry", only "I will make it right". Rather than apologies for forcefully attempting to wipe Indigenous peoples off the globe, we want what we have never ceded: our land! We will not accept the Vatican whitewashing its barbaric history in Canada while still being the largest private landowner in the world. The kanien'kehà:ka kahnistensera will also share the latest updates on the lawsuit through which they are seeking to block the upcoming profanation of Indigenous graves on Mount Royal for McGill University's ominous "New Vic" project, on the sites of the former Royal Victoria Hospital and the Allan Memorial Institute. Stand by Indigenous peoples to save Mother Earth from destruction. #Takebacktekanondak