MNN. Mar. 29, 2022. by thahoketoteh, MNN  correspondent. On March 28 and 29, some kahnistensera Mohawk Mothers went to downtown tianitiotiaken [formerly known as Montreal] and filed a new action in the Quebec Superior Court.
Audio
INTRO: The 7 defendants were served: Quebec Infrastructure Dept., Royal Victoria Hospital, McGill University Health Center, McGill University, City of Montreal, Stantec Construction and the Attorney General of Canada.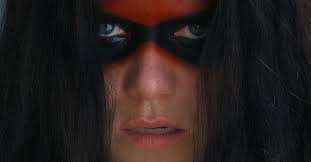 The Mohawk Mothers will invoke the kaianerekowa. They thank those who stood by them and will continue to support them.  
The deliberate attempt of the lawyers of the respondents and the Federal Court of Canada to throw the Mohawk Mothers into their procedural swamp drove them to take another path. The swamp was getting deeper, more turbulent and confusing so the FCC could avoid dealing of the merits of the case, such as Sections 35 and 52 of the Constitution Act of Canada 1982 which annuls all laws except original indigenous laws on turtle island. The Mohawk Mothers refuse to allow a bar lawyer to represent them and to let the court decide on the number of Mohawk Mothers can speak on the case.    
The Mohawk Mothers want answers about the unmarked graves behind McGill University Health Center, the stolen Indian Trust Funds to build McGill University, to stop the Royal Vic project on the unceded kanienkehaka Mohawk land. The kahnistensera Mohawk Mothers put the issues into the court records for the people of the world to see what the indigenous people have and continue to face.   
The land belongs to the unborn. Each indigenous person is sovereign, a free person, a creator being.  None of turtle island can be sold, transferred or conveyed to anyone. All treaties, land claims and contracts are void. Their criminal code is based on genocide that makes it null and void in international law. 
The band councillors and chiefs are not in the canoe and no longer onkwehonweh. All criminal codes coming from the ship are null and void and have no force and effect.     
The corporate "Indian, Inuit and Metis peoples of Canada" are agents of the  trespassers. The kaianerekowa will take care of them.
Contact: thahoketoteh, MNN correspondent  
————————————————————————————————————–
READ THE ENTIRE CASE: [No. 500-17-120468-221] [An Originating Application for Declaratory Relief and to Obtain an Interlocutory and Permanent Injunction.]
Kahnistensera Originating Application to the Superior Court
————————————————————————————————————–
Bobby Bare seems to be singing about messing with the kahnistensera.
Down in Louisiana, where the black trees grow
Lives a voodoo lady named Marie Laveau
She got a black cat's tooth and a Mojo bone
And anyone who wouldn't leave her alone
She'd go oooeeeee… another man done gone
She lived in a swamp in a hollow log
With a one-eyed snake and a three-legged dog
Bent, bony body and stringy hair
And if she ever seen y'all messin' 'round there
She'd go ooeeeee… another man done gone
And then one night when the moon was black
Into the swamp came handsome Jack
A no good man like you all know
Lookin' around for Marie Laveau
He said, "Marie Laveau, you lovely witch
Gimme a little charm that'll make me rich
Gimme a million dollars and I tell you what I'll do
This very night, I'm gonna marry you"
Then It'll be (uhh), another man done gone
So Marie done some magic, shook a little sand
Made a million dollars and she put it in his hand
Then she giggled and she wiggled, and she said, "Hey, Hey
I'm gettin' ready for my weddin' day"
But old handsome Jack said, "Goodbye Marie
You're too damned ugly for a rich man like me"
Marie started mumblin', her fangs started gnashin'
Her body started tremblin', and her eyes started flashin'
And she went ooeeeee… another man done gone
So if you ever get down where the black trees grow
And meet a voodoo lady named Marie Laveau
If she ever asks you to make her your wife
Man, you better stay with her for the rest of your life
Or it'll be ooeeeee… another man done gone
(Aah we'll see)
(Another man done gone)