Please post & distribute.
MNN. Apr. 25, 2018. Indian sell outs will do anything for money and fake prestige. Recently at court Joe Norton of Kahnawake told the judge, "Don't call me Mr. Norton. Call me the Grand Chief Norton!" We call him the "Gross Chief"! Every chance the chiefs have they head for the bright lights of Las Vegas, where they get wined and dined and stroked by Indian Affairs and business wheelers and dealers grovelling to steal our land and resources.  
The carpetbaggers wave their hands around showing off the chandeliers, marble floors, limos and hired hangers on, who squeal, "Chief, you could have all this some day. Just sign this land sale, municipalization, taxation, resource extraction and casino deal. heh. heh. heh".  
The climaxing chief [drink and gambling chips in hand] screams, "Quick! Gimmee that contract. I'll sign it", as he gulps down a glass of Bollinger Champagne. Indian Affairs could have something on them for money malfeasance, sexual freakishness, pedophilia, promises of becoming the top dog at Assembly of First Nations or some other fake government set up. 
Native traitors want a good life without working for it, money, the biggest flat screen tv and a position with a big title. Most come cheap. Some are well paid to bring the right ones on board the corporate ship.
The chiefs love dressing up in cowboy boots and hats, silver and turquoise jewellery and doodads, with a blonde trophy hanging on their arm. [Smooch, smooch!] They don't resist because they have no morals and ethics to begin with. For these trinkets they gladly sell out everybody. Predators and psychopaths are unconscionable.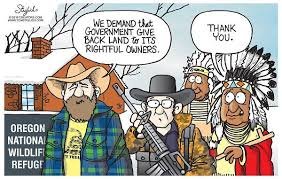 During the Yugoslavian attack by the Clinton regime, this female journalist who was very effectively fighting for her people, was offered $5 million to write two stories promoting the American view, thus betraying her own people. She took the money and ran. The majority of chiefs and Indian fraudsters do this every day.  
Millions of our people have been and continue to be impoverished and murdered with the help of these soulless monsters. Creation has remedies! 
The Prime Minister shows up at their meetings to pat them on their feathers, gives them kisses, hugs, awards, appointments to big jobs, checks, seats as Indian fronts on commissions, to cut ribbons and glad hands the gushing hordes. He puts on a war bonnet and poses for pictures with them.  
No one knows what will be resorted to in order to deal with the unrequited love of the natives by the traitors. David Seville suggests:  "I told the witch doctor I was in love with you. I told the witch doctor you didn't love me too. And then the witch doctor, he told me what to do. He said that…. Ooo eee, ooo ah ah ting tang
Walla walla, bing bang. Ooo eee, ooo ah ah ting tang Walla walla, bing bang…
Ooo eee, ooo ah ah ting tang Walla walla, bing bang Ooo eee, ooo ah ah ting tang
Walla walla, bing bang…" 
Mohawk Nation News. Send comments to kahentinetha2@yahoo.com For more news, to donate and sign up for MNN newsletters, go to  mohawknationnews.com More stories at MNN Archives.  Address: Box 991, Kahnawake [Quebec, Canada] J0L 1B0
AFN is the playground of the warped. Assembly of First Nations, 55 Metcalfe Street, Suite 1600, Ottawa, ON K1P 6L5, Telephone: 613-241-6789, Toll-Free: 1-866-869-6789, Fax:  613-241-5808, Website: www.afn.ca
For $50 anyone can attend the conference at the Hilton Lac Leamy and ask questions for yourself. SIGN UP:  http://www.afn.ca/wp-content/uploads/2018/03/18-02-28-AFN-SCA-on-Federal-Legislation-Notice-EN-1.pdf  
HEY, WORLD. YOU CAN HELP US MAKE CANADA AND THE UNITED STATES ALLY THEMSELVES WITH THE TRUTH. TOGETHER WE CAN BUILD THE MOMENTUM FOR PEACE: Prime Minister Hon. Justin Trudeau, 80 Wellington St. Ottawa ON K1A 0A2 justin.trudeau@parl.gc.ca;