Please post & distribute.
MNN. Sun. Sept. 3, 2023. 
https://montreal.citynews.ca/2023/08/31/not-in-good-faith-mohawk-mothers-about-search-for-unmarked-graves-at-former-montreal-hospital-site/
Our brother the eagle landed on the highest point of the McGill Women's Pavilion on September 3, 2023., with a message! A crew is digging the place in front of this building where three dogs found human remains. The kahnistensera and cultural monitors are staying on the path that leads to the great peace and finding our children, who were the victims of the MKULTRA and other experiments. No one will take us off that path.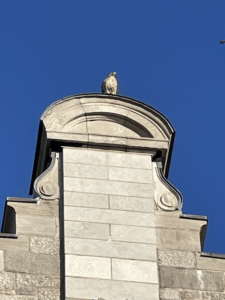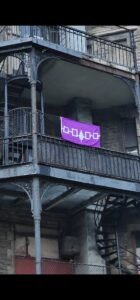 McGill is on the land of the kanienkehaka since time imemmorial. No land can be sold, transferred or in any way taken from the original people who have been placed on onowarekeh by creation.  Our mother, turtle island, belongs to the unborn children. All life is dedicated to caretaking the land for the forthcoming happiness and dignity of our children. Intruders who do not live by the way of natural life as created by the kasatenserakowa saoiera have no place on turtle island. 
One of our belated Mohawk brothers, Robbie Robertson, said it perfectly: "In circles we gather. Moonlight fires are healing. Taking us back, make us go back. Beating hearts as one, this is indian county. You're in indian country. [Robbie Robertson and the "Red Road Emsemble "Stomp Dance"].
contact: court correspondence thahoketoteh@ntk.com mohawknationnews.com box 991, kahnawake Que. Canada J0L 1B0
info: mohawkmothers.ca